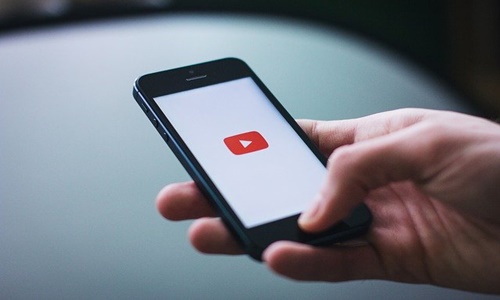 The platform's monetization tool allows viewers to tip respective creators for individual video content
YouTube, a video-sharing company, has recently announced the expansion of its monetization tool 'Super Thanks' – which allows viewers to tip creators for individual uploads - to all eligible creators involved in the YouTube Partner Program.
As per the company announcement, the Super Thanks feature, which was only available to a randomized set of creators prior to the expansion, will now be made available to creators across 68 countries via YouTube Studio.
With the monetization tool, viewers willing to show extra appreciation to a particular video can pay the respective creator by choosing one of the four pre-set amounts, varying from $2 to $50.
Moreover, the feature is also offering customization of viewers' comments.
Previously, when a viewer sent Super Thanks, a default message saying "Thanks!" would be delivered, however, YouTube now offers more customized messages to facilitate meaningful interactions between the creator and viewer.
After a Super Thanks is sent, the viewer will see an animated GIF on the channel's video and can send a personal note or comment regarding the purchase, which creators can not only view but will be able to like.
As one of YouTube's Paid Digital Good features, Super Thanks caters to the monetization needs allowing fans to directly pay creators.
Other offerings of YouTube
The social media platform also provides a Super Chat monetization tool that provides creators with an alternate earning source through their livestreams, along with a Super Stickers feature, which primarily caters to fans seeking more interaction with their favorite creators.
Some of the previous tools introduced by YouTube for facilitating direct payments to creators were considered merely a means to compete with the monetization tools of Twitch.
Interestingly, the company has successfully differentiated itself from Twitch after the launch of Super Thanks – a feature that does more than just send payments during livestreams and in fact, lets viewers support creators for individual uploaded video content.
Source Credit: https://techcrunch.com/2022/04/26/youtube-expands-super-thanks-monetization-tool-creators/