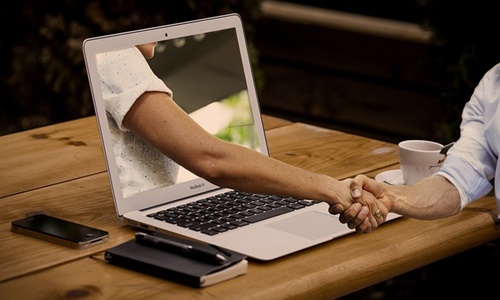 Rochester Electronics, LLC has reportedly announced its partnership with SkyHigh Memory Ltd. for steady provision of low-density, mature NAND storage products.
Apparently, while SkyHigh Memory concentrates on NAND storage solutions in both SLC and eMMC, Rochester Electronics focuses on 100% authorized legacy and end-of-life semiconductor technologies. They want to cater to the global storage demands of clients with their combined skills.
According to the reports, the low-density storage options offered by SkyHigh Memory's SLC NAND devices, which range in size from 1GB to 8GB and 4GB eMMC, are ideal for use with EOL microprocessors in current designs. The lifecycles of Rochester's central microprocessor components can handle these mature densities. Moreover, a wide range of processors are available from Rochester Electronics, including several legacies and EOL processors that are still being produced through licensing, die banks, and die product replications.
Paul Mason, Rochester Electronics' global director of memory technology stated that with a steady supply of low-density mature NAND storage solutions, this partnership deal with SkyHigh Memory will strengthen Rochester Electronics' customer base and offerings. Memory longevity is accomplished in conjunction with legacy CPU technology.
Alexander Stempfle, Director, Supplier Development of EMEA Rochester Electronics, noted that SkyHigh Memory's proven SLC NAND and eMMC storage solutions are complementary to Rochester Electronics' expertise in managing and supporting legacy and EOL devices, notably around microprocessors. The businesses may provide seamless continuity for their clients' NAND storage needs by working together.
Yildirim Vural, Sales Director for Central and Eastern Europe, is looking forward to a successful collaboration with Rochester Electronics to improve the level of service offered to our clients internationally.
About Rochester Electronics
Rochester Electronics is the world's biggest continuous supply of semiconductors, with a 100% success rate. Authorized by more than 70 prominent semiconductor manufacturers. As an original producer stocking distributor, Rochester has more than 15 billion devices in stock, totaling more than 200,000 component numbers, giving it access to the world's largest selection of end-of-life (EOL) and active semiconductors.
Source Credits: https://finance.yahoo.com/news/rochester-electronics-partners-skyhigh-memory-130000795.html