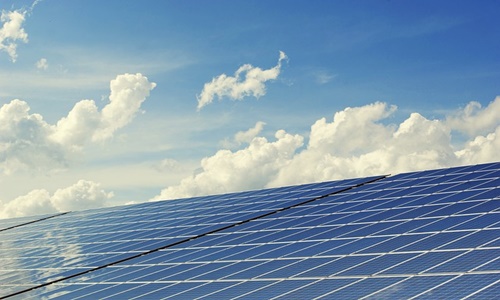 ACWA Power, leading Saudi Arabian utility developer which is partly owned by sovereign Public Investment Fund, has reportedly attained financial close for $123 million for developing the 200MW Kom Ombo solar project in Egypt.
As per Riyadh Tadawul-listed utility developer, the total investment cost is valued at $182 million. Out of this, 68% is non-recourse to the shareholder.
It has also been revealed that the limited recourse financing would be for duration of two years.
The most prominent financing institutions for this project comprise Arab Petroleum Investments Corporation (APICORP), Green Climate Fund (GCF), European Bank for Reconstruction and Development (EBRD), African Development Bank (AfDB), Arab Bank, AfDB's Sustainable Energy Fund for Africa (SEFA), and OPEC Fund for International Development (the OPEC Fund).
Previously, ACWA had stated that the package includes loans of nearly $14.4 million from AfDB, $36 million from EBRD, $34.5 million from GCF, $14.6 million from OPEC Fund, $10 million from SEFA, and $14.8 million from Arab Bank under the COVID-19 IPP relief programme.
Sources confirm that the Kom Ombo plant would be situated less than 20 kms from the biggest solar park in Africa, the 1,465 MW Benban complex, which is another ACWA Power development. Apparently, it is likely to be commercially functional in January 2024.
The new utility-scale plant, once fully operational, would serve 130,000 households.
It has also been reported that the Egyptian government has aimed at a target for generating nearly 42% of the electricity from renewable energy sources by the end of 2035.
For the unversed, ACWA Power is a leading developer, investor as well as operator of desalinated water, power generation, and green hydrogen production plants.
Source Credits: https://www.zawya.com/en/business/energy/saudi-acwa-powers-egypt-solar-project-closes-123mln-financing-dchrmwiz