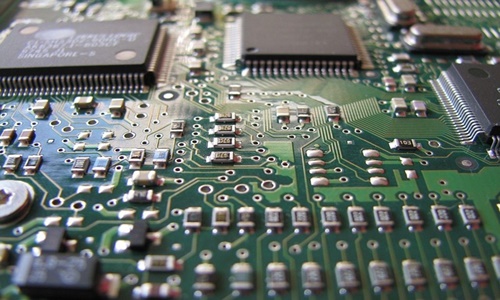 The U.S. Commerce Department has reportedly announced that more than 460 firms expressed interest in receiving government semiconductor subsidy financing with the aim to increase the country's competitiveness with China's scientific and technology endeavors.
According to the report, the White House will commemorate the one-year anniversary of President Joe Biden's signing of the historic "Chips for America" Act, which provided $52.7 billion in subsidies for U.S. semiconductor research, production, and workforce development.
Biden highlighted that during the previous year, firms announced $166 billion in semiconductor and electronics manufacturing investments. The law will restore America's position as a semiconductor manufacturing leader, making it less reliant on other nations for electronics and renewable energy supply chains.
Apparently, The Commerce Department started accepting applications in June for the $39 billion subsidy program for US semiconductor production, as well as equipment and supplies for chip manufacture but has yet to issue the awards.
Commerce Secretary Gina Raimondo announced that they are now making long-overdue investments to ensure our economic and national security.
A senior Commerce agency official noted that the agency is working rapidly and is in active communication with applicants, with significant progress expected in the coming months.
As per sources, the chip law also contains a $24 billion investment tax credit of 25% for developing chip facilities.
According to Intel CEO Pat Gelsinger, governments throughout the world are working rapidly to revitalize semiconductor production and assure a resilient and robust supply chain. The United States has made considerable progress.
The report cites that, The Commerce Department spent the last year assembling a team of over 140 individuals and developing guidelines for receiving and evaluating applications.
For the unversed, the department is also working to ensure that China does not benefit from US funding and is requesting firms seeking major awards to offer access to inexpensive high-quality childcare and to share any extra earnings.
Source- https://www.reuters.com/technology/us-reports-big-interest-52-billion-semiconductor-chips-funding-2023-08-09/