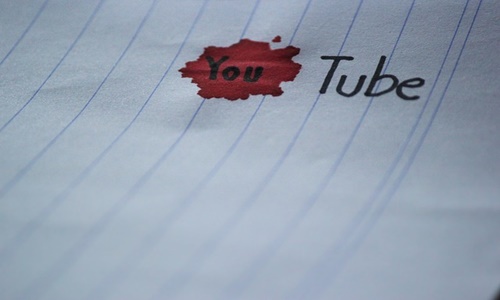 YouTube, the renowned U.S.-based online video-sharing platform, has reportedly announced that it is relaxing the divisive profanity policies that it implemented at the end of last year. According to the firm, the new regulations led to a stricter approach than they had planned. The recent policy change permits creators to use stronger and mild profanity without running the possibility of being demonetized.
The initial policy, which was unveiled in November, outlawed the monetization of any video that contained profanity within the initial 15 seconds of the clip. As a result, YouTube stopped running advertisements on such videos. Some creators claimed that they had lost their monetization standing as a result of the shift, which was retroactive.
Back in January, YouTube announced that it would change the proposed rules.
As per sources, YouTube is implementing a few modifications that will enable creators to be qualified for restricted ads if they employ strong profanity during the initial few seconds of a video, despite the fact that the latest relaxed rules do not roll back such adjustments to the site's old policy.
Apparently, these videos would not have made any money from advertisements under the November revision.
Additionally, the company states that after the first seven seconds, video content that contains strong or mild profanity will be qualified for monetization, unless it is used repeatedly for the duration of the video. Again, the November update will not result in any ad earnings for such videos.
YouTube confirmed that it would reevaluate any creators' videos whose monetization was impacted by the November policy.
The firm also reiterated how profanity in music is handled, highlighting that music in the background, backing tracks, as well as intro/outro music that contains moderate to strong profanity can now generate full ad revenue.
Interestingly, the new rule is effective immediately. Also, while the new policy does not cover all of the creators' concerns and remains somewhat ambiguous, it should make it simpler for a large number of creators to carry on monetizing their videos without needing to make significant changes.
Source credit: https://techcrunch.com/2023/03/07/youtube-relaxes-controversial-profanity-and-monetization-rules-following-creator-backlash/