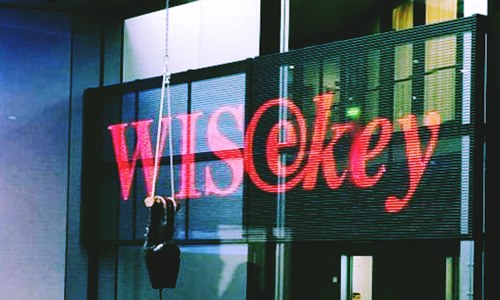 WISeKey, a prominent cybersecurity company has confirmed the launch of PrimoSign, a new electronic signature product series by its subsidiary, QuoVadis. The leading cybersecurity & IoT company from Switzerland said that the PrimoSign Engine allows for the online signatures to be processed with Qualified certificates which are legally as authentic as handwritten signatures.
According to records, PrimoSign is the first product in the company's new e-signature family and has been implemented by customers on a considerable scale since autumn 2017. It supposedly enables the digitization of analog signature processes, whether it is for internal or external requirements. Users get the benefit of staying in their familiar working environment such as an eBanking portal and only need an internet browser to use PrimoSign. Maintaining a familiar user interface and customer experience has increased the acceptance and application of e-Signatures, records further stated.
The chief revenue officer for WISeKey, Roman Brunner was quoted saying the latest version of their cloud-based PrimoSign Engine, which is also CEN/TS 419.241 certified, enables the customers and partners to fully integrate e-Signatures that are legally valid and economical to implement. Their direct customers experience benefits like simple, secure and user-friendly digital business transactions.
The PrimoSign product line follows the SealSign product which was introduced 10 years ago and the Personal Signing Service (PERS) that was launched in 2012, both of which are still being used by over 200 clients throughout Europe, Brunner added.
Thomas Moretti, senior VP for DevOps Signing Services and PKI for IoT at WISeKey, mentioned that PrimoSign is setting up new standards for simplifying the digitization of businesses. Besides PrimoSign Engine, PrimoSign Portal will reportedly be launched soon that will offer a web application through which documents can be easily signed without the need for an existing customer portal. The company will integrate with Adobe solutions and present the likelihood of mass signature with Primo Seal, Moretti announced.