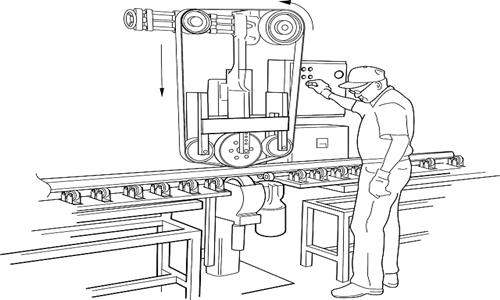 GlobalFoundries, the world's third-largest contract chipmaker, has reportedly established a $4 billion semiconductor fabrication unit in Singapore as part of a massive worldwide manufacturing expansion.
According to Tan Yew Kong, the company's Singapore general manager, the new 23,000 square meters (248,000 square foot) facility would enable the American chipmaker to produce 450,000 300-millimeter wafers annually when it reaches full capacity, which is anticipated to happen in 2025 or 2026.
He also disclosed that assuming the Singapore campus is utilized to its maximum potential, GlobalFoundries' earnings from that location will probably account for about 45% of total revenue. The company anticipated that the currently sluggish global semiconductor demand will improve by the second half of 2024.
Apparently, the company's Singapore operations, which service 200 clients globally, also feature two more fabs that manufacture 720,000 300mm wafers and 692,000 200mm wafers each year, respectively. The chips are utilized in 5G technologies and automobiles.
Sources revealed that in 2021, GlobalFoundries planned a $6 billion worldwide expansion despite a pandemic-era chip scarcity that has now turned into a surplus.
One of the largest clients of GlobalFoundries is Qualcomm, which recently announced that it had reached an agreement with Apple.
GlobalFoundries is the world's third-largest foundry in terms of sales after TSMC based in Taiwan and South Korea's Samsung Electronics.
For the unversed, Singapore's entire semiconductor production, which accounts for 11% of the worldwide market, is expected to grow in the coming months as additional chipmakers launch or expand operations.
About GlobalFoundries
GlobalFoundries Inc. is a prominent provider of semiconductor manufacturing services, specializing in production methods, an IP library, and distinctive transistor and device technologies. The business produces a variety of semiconductor products, such as microprocessors, baseband processors, radio frequency modems, mobile application processors, network processors, power management devices, and microcontrollers. Moreover, the company offers optimized solutions for the operation, performance, and power needs of key applications and serves a variety of clients, including the world's top integrated circuit (IC) designers.
Source- https://finance.yahoo.com/news/1-globalfoundries-opens-4-bln-044305756.html