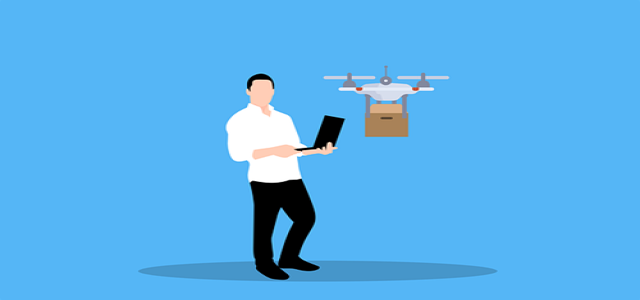 Wing, a Google-owned drone delivery company, has reportedly partnered with Walgreens to introduce air delivery service to the metropolitan area of Dallas-Fort Worth, using specialized aircraft capable of taking quick store-to-door flights. The service is expected to launch in the next couple of months.
The partnership will enable the delivery of food, household items, and over-the-counter medications to residents in the Dallas suburbs of Little Elm and Frisco. Under the collaboration, the Walgreens employees will pack and load the items onto the drones instead of Wing's workers.
Dallas-Fort Worth will be the first major U.S. city to receive air drone delivery services, and it will be the world's largest residential delivery operation. Until now, Wing only offered service across small cities in the U.S., emphasizing locations like local hardware stores, local coffee shops, and pharmacies. Consumers use a mobile application for placing orders and the products are delivered via drones.
Nevertheless, the inclusion of the Dallas-Fort Worth metropolitan area showcases that on-demand air delivery is attainable across major U.S. cities, nullifying the need for people to visit physical stores through heavy traffic to pick up small items.
Wing's aircraft will be positioned in a small hangar at the parking lot of an existing Walgreens. The containers make it easier for stores to launch drones from the parking lot, roof, or small areas near the building and the hub can be built in just a few hours.
The company's electric drones are zero-emission and are developed to operate in U.S. metro cities that are densely populated. These drones are overseen from the ground by expert drone pilots.
For safe operation in metro cities, each drone is integrated with special unmanned traffic management software that plans each route of delivery using airspace and terrain maps, local weather data, and activities of other drones. The insights are then sent to other aircraft to safely navigate these drones to customers.
Source credits:
https://www.businessinsider.in/thelife/news/googleaposs-drone-delivery-company-is-partnering-with-walgreens-to-deliver-meds-food-and-household-items-to-customers-in-dallas/slidelist/87164530.cms#slideid=87164629