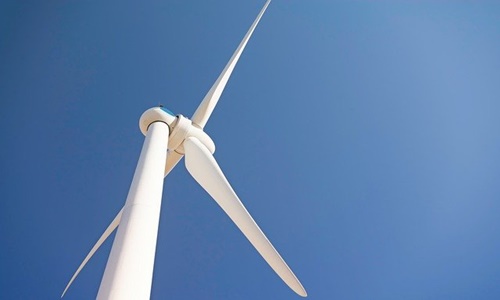 Danish wind turbine manufacturer, Vestas Wind Systems A/S, has reportedly announced that it would be launching a new onshore wind turbine tower that has a record hub height of over 199 meters, almost 653 feet.
As per repots, the announcement highlights a new trend where the sector is increasingly turning towards large structures.
In a company statement, Vesta called the new tower the world's current tallest onshore wind turbine tower.
The launch of the new tower is being carried out in cooperation with Max Bögl, a German construction firm.
Vestas stated that the tower's height will allow it to harvest more constant and stronger wind, significantly increasing the electricity production capabilities of a turbine. The firm added that it would especially benefit Central European projects, that usually have limited available planning space, and help maximize green electricity production.
The tower is designed to be used by the Danish firm's V172-7.2MW turbine, and is expected to be used in Austria and Germany, with the firm taking orders for installations in 2025.
Towers play an important part in wind turbines, with the US Department of Energy (DOE) defining a turbine's hub height as the span between the mid of a turbine's rotor and the ground.
DOE also stated that hub heights for onshore, utility-scale turbines has gone up by 66%, to 94 meters or 308 feet, from 1998-1999 to 2021.
While the era of super-sized turbines approaches close, concerns have started to emerging about whether highways, port infrastructure, and ships used for installing the turbines at sea can handle the sizes.