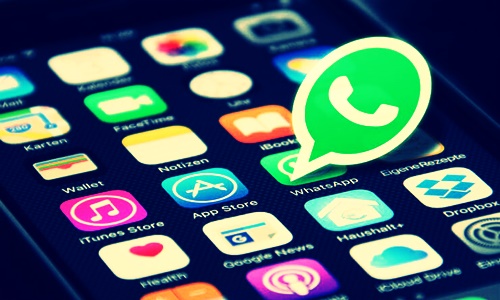 User with the iPhone X or above will need to use the Face ID for access while older iPhone models will need to use the Touch ID for enabling the feature.
Reputed online messaging portal WhatsApp has made it to the headlines for all the right reasons. Merely a few days post testing out new features in its Android beta builds for Android, the platform has now launched its newest updates for its beta users on the iOS - essentially which brings to the fore, the latest authentication feature.
As per reliable sources familiar with the knowledge of the matter, the update - 2.19.20.19, brings forth the fingerprint lock feature to WhatsApp on the iPhone and has already been published via the TestFlight beta program. The new option is reportedly stated to enable an in-app authentication function that will ensure that only an authorized user will be able to access the app. The feature is likely to be made available for all users equipped with the updated version on the App Store.
A report by Digit claims that the new authentication option will be enabled from the apps' settings - in the 'Privacy' tab under the 'Account section'. Customers having the iPhone X (or above) will need to use Face ID apparently, for access and verification purposes. Older iPhone models on the other hand, will need to use the Touch ID for enabling the feature, cite reports familiar with the knowledge of the matter.
Once the option is set-up, the phone will facilitate users to use either the Face ID or the Touch ID to access the app. However, it is being speculated that users will also be benefitted with an option to enter a passcode in the event that the biometric authentication fails.
Credible reports claim that the new option will seemingly not be prompted when users reply to messages via notifications. Neither will it be implemented when users answer WhatsApp calls.