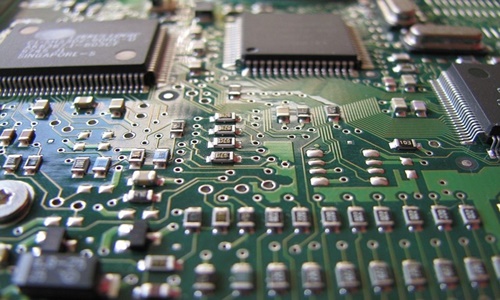 American investment mogul, Warren Buffet's holding firm, Berkshire Hathaway has reportedly bought a stake worth $4.1 billion in renowned chip maker, Taiwan Semiconductor Manufacturing Company (TSMC), leading to a surge in the shares of the chip giant.
As per a filing to the U.S. Securities and Exchange Commission, Berkshire Hathaway stated that it acquired around 60 million American depository shares in the Taiwanese company in the third quarter ending on 30th September.
Following the news, shares of TSMC jumped over 8% in Taiwan.
A spokesperson of TSMC mentioned that the company welcomes all investors who want to buy and hold the company stock.
Apparently, the chip giant makes up 90% of the super-advanced computer chips in the world and is a major supplier to tech giants, such as Qualcomm and Apple.
The stake purchase by Berkshire in the Taiwanese firm comes amid heightened tensions between China and Taiwan, a self-governed democratic island.
As per reports, Taiwan has been seeing increased military aggression from Beijing recently, which has put the island's key role in the global chipmaking industry under the spotlight.
TSMC is one of the major producers of super-advanced semiconductor chips, which are difficult to produce due to the high development costs and the required level of knowledge. This means that production is carried out only by a few suppliers.
For the unversed, TSMC, which is called the sacred mountain in Taiwan, is an integral part of the island, so much so that the firm's employees can also apply for exemption from military reservist training, as per the defense ministry.
The move also comes amid ongoing tensions between Beijing and Washington regarding semiconductors, as U.S. President Joe Biden imposed various controls over the sale of advanced chips as well as chip-making equipment to Chinese companies.
However, experts worry that these controls will take the race between American and Chinese tech arms to a whole new level.
It is imperative to note that Berkshire also has a stake in Apple, of whom TSMC is an exclusive supplier of custom silicon chips.
Source credit: https://edition.cnn.com/2022/11/15/investing/tsmc-shares-berkshire-hathaway-stake-hnk-intl/index.html