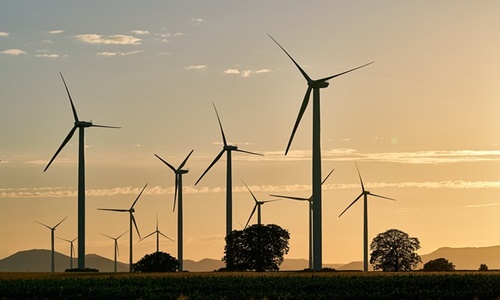 Wales is reportedly setting up a state-owned renewable energy company in the country to tackle climate emergency, cost-of-living crisis, and energy insecurity.
According to the Welsh government, the firm's preliminary plans include the development of onshore wind farms on its woodland estate.
The company, which has not yet been named, is expected to be launched by April 2024 and will be the first government-operated renewable energy company in the UK.
Julie James, Minister for Climate Change, said that the profits from the business will be reinvested into the community, towards making households more energy efficient, and creating clean energy jobs.
She added that the country is in a climate emergency and its approach is vastly different from the UK government's focus on fossil fuels and fracking, which is opposed by many communities and is incompatible with Wales's international obligations.
James further commented that while the current UK market was tough for billpayers, Wales' aim is to produce economical energy for its households.
Sir Keir Starmer, leader of the Labour party, vowed last month that should the party come into power, a publicly owned clean energy firm will be set up within the first year of its tenure.
It is predicted that the initial projects will take 2-3 years after the launch of the company, and it will become profitable by the end of the decade. However, given the limited grid capacity outside South Wales and North corridors, there will be constraints regarding the nature of the projects.
As per a report by the Welsh Affairs Committee, the lack of action by Westminster to improve grid connectivity posed a serious threat to Wales's economic growth.
Meanwhile, there are many renewable energy projects underway in Wales as well as across the UK by various state-owned companies, such as the Pen y Cymoedd wind farm by Swedish state-owned firm Vattenfall, and Y Bryn, by a consortium formed by Coriolis and Electricity Supply Board (ESB). The Irish government has a 95% stake in the ESB.
Source credit: https://www.southwalesguardian.co.uk/news/23077939.wales-set-state-owned-renewable-energy-company/