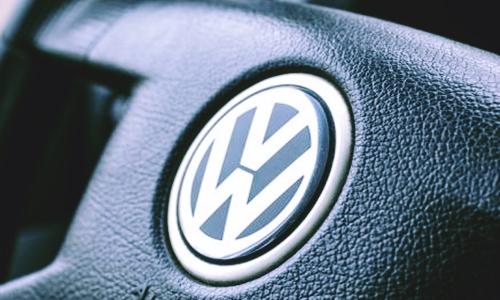 German carmaker Volkswagen AG has recently revealed that it will be using Microsoft Azure to provide all the future digital services and mobility offerings for its fully connected vehicle fleet. Reportedly, with the software giant's cloud technology, Volkswagen is planning to embed internet services into its vehicles by developing the Volkswagen Automotive Cloud.
Volkswagen will be investing USD 4.1 billion through 2025 into a digitization plan, generously powered by partnerships and acquisitions such as the Microsoft tie-up.
According to Volkswagen CEO Herbert Diess, Microsoft, with its exclusive technological expertise, and Volkswagen, as one of the largest automakers are extraordinarily well matched for shaping the future of the automotive sector. Dr. Herbert further reported that the partnership with the electronics giant Microsoft will turbocharge the company's aim toward digital transformation.
Sources cite that ushering into a new wave of automotive transformation, this strategic partnership is likely to develop the technological basis for one of the largest dedicated automotive industry clouds supporting the future Volkswagen digital services.
In the future, all in-car services for vehicles under the Volkswagen brand as well as the Group-wide cloud-based platform will be built on Microsofts Azure cloud platform services and Azure IoT Edge. The automaker says that beginning from 2020, over 5 million new VW vehicles annually will be fully connected through cloud and IoT offerings.
If industry experts are to be believed, the strategic agreement comes days after Microsoft, SAP, and Adobe unveiled their plans to form a data alliance, in turn making it way simpler for their clients to run their applications and to get an advanced overview of the customers. They further cite that in the recent times, automakers have been increasingly partnering with the consumer tech-behemoths to invest in the concept of connected cars.
It has been reported that the German automotive industry giant will establish an automotive cloud development office in Washington State which will be close to Microsoft's headquarters.