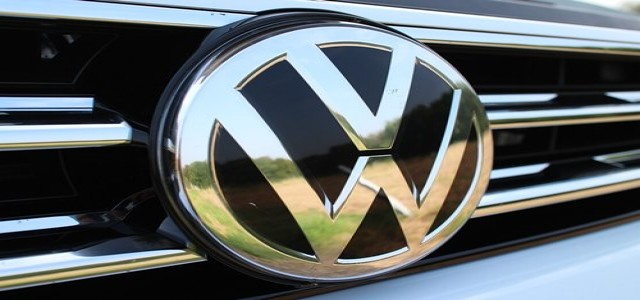 German automobile manufacturer, Volkswagen, is reportedly in talks with some of its main parts suppliers regarding possible payment of damage that were caused due to the global shortage of semiconductor chips, a VW spokesman stated recently.
Several vehicle manufacturers across the world are effectively shutting down their assembly lines owing to the problems caused in the semiconductor chips delivery process, which under some cases, have further been exacerbated by Trump administration's efforts to stifle key Chinese chip factories.
The chip shortage has essentially affected Ford Motor Co, Volkswagen, Toyota Motor Corp, Subaru Corp, Fiat Chrysler Automobiles, Nissan Motor Co Ltd, as well as other car makers.
Volkswagen spokesman stated that for Volkswagen, the highest priority is to take efforts to minimize the impact of the global semiconductor bottleneck on the production. Further adding that the company intends to resolve the issue in close cooperation with the suppliers.
The spokesman also stated that the exchange would also be including the examining of damage claims together with suppliers. Germany's Continental and Bosch are among the affected vehicle parts suppliers, who are dependent upon chip suppliers from Taiwan as well as other Asian countries in return.
VW had told its suppliers shortly following the first lockdown in the spring of 2020 that it would be ramping up the vehicle production to pre-COVID levels again, cite industry sources. Yet, semiconductor manufacturers shifted the production to other sectors with immense growth rates, like the consumer electronics segment, which left the car industry clients with a chips shortfall, claimed sources.
As per reports, VW was talking with other semiconductor suppliers but there was concern that this could cause an escalation in prices. The car company wants to ensure that both Continental and Bosch share the financial burden and compensate the company partly for the additional costs.
Meanwhile, To lessen their dependency on suppliers from Asia and circumvent such problems in future, Berlin is currently planning to boost state support to scale up the semiconductor production capacity of Germany and Europe as a whole.
Source credit: https://www.news18.com/news/tech/volkswagen-looks-to-claim-damages-from-suppliers-over-chip-shortages-3334592.html