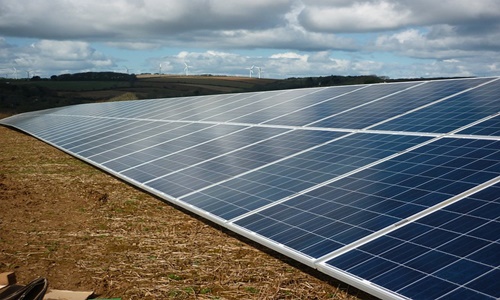 The government of Victoria, Australia, has reportedly announced that six new large-scale energy storage and generation projects, capable of creating approximately 1,460 GWh of energy annually, have won supply contracts under its 2nd renewable energy target auction (VRET2).
Lily D'Ambrosio, Energy Minister, Victoria, stated that successful projects play a significant role in the accomplishment of the government's target of sourcing 100% renewable electricity by 2025 to power government schools, hospitals, as well as the metropolitan train network of Melbourne.
D'Ambrosio added that every government building is being powered with clean and cheap renewable energy, and that the government is increasing investment by more than AUD$1 billion in the state and creating several jobs while tackling climate change.
D'Ambrosio also stated that the state is the clean energy powerhouse of Australia, having cut its emissions down more than other states while also tripling the amount of renewable energy and simultaneously created thousands of jobs.
The first project is the French firm Total Eren's 200 MW Kiamal Solar Farm which is currently in the second stage, located in western Victoria, and includes a 150 MW/300 MWh battery storage project.
Near to that is the 95 MW Derby Solar Project as well as the 85 MW/100 MWh big battery project which is being developed in the central north area by Sungrow Renewable Energy.
In the western region is also Esco Pacific's 118.8 MW Horsham Solar Farm with the 50 MW/100 MWh battery storage project.
The remaining two solar projects are the Sydney-based Pacific Partnerships' 102 MW Glenrowan Solar Farm in the northeast and the 77 MW Frasers Solar Farm in the Latrobe Valley in the eastern region by the Melbourne-based South Energy.
D'Ambrosio said that the projects will help in meeting 40% of the state's legislated renewable energy targets by 2025 and 50% by 2030, as well as its new energy storage capacity targets of at least 2.6 GW by 2030 and 6.3 GW by 2035.
With the four battery projects, Victoria's current storage of dispatchable energy for the grid will be doubled to 365 MW and 600 MWh, and help manage network constraints, reduce electricity costs, and boost grid stability.
Source credit: https://www.pv-magazine-australia.com/2022/10/07/victoria-green-lights-six-solar-farms-and-four-big-batteries/