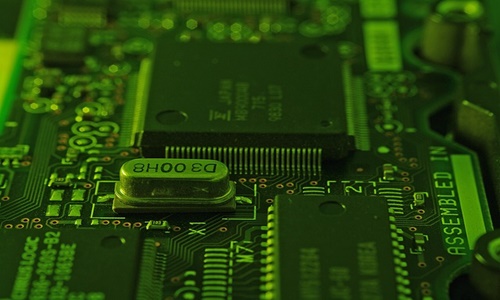 Vedanta, the sixth largest diversified natural resources conglomerate in the world, has reportedly inked two Memorandums of Understanding (MoUs) with the Government of Gujarat, India for the construction of semiconductor and display fabrication plants as well as a semiconductor testing & assembly factory in the state.
According to reports, the move comes under PM Modi's vision to make India one of the most important and self-reliant global hubs in semiconductor and display manufacturing.
The project is being led by a JV between Vedanta and Foxconn, which was unveiled in February this year. The overall investment in this undertaking is pegged at $20 billion and has the potential to generate about 100,000 jobs.
Vedanta will hold 60% share of the total equity investment, with Foxconn taking up the remaining 40%. In the next two years, the JV aims to set up a semiconductor manufacturing facility.
The said semiconductor manufacturing unit will operate on 28nm technology nodes. Moreover, the display manufacturing plant will create Generation 8 displays, which will be used in small, medium, and large applications.
Ashwini Vaishnav, Union Minister for Electronics, and Information Technology stated that this project played a key role in materializing Prime Minister Narendra Modi's vision of making India independent in semiconductor manufacturing.
For the unversed, Vedanta has a vast presence in the technology and electronics business through its group firms, Sterlite Technologies and Avanstrate Inc.
Hon Hai Technology Group, or Foxconn, is the world's largest electronics producer. It is also one of the most reputed technology solution providers that leverages its expertise in software and hardware to bring unique manufacturing techniques and futuristic technologies together.
The plan to construct a semiconductor manufacturing factory in India was announced after the COVID-19 pandemic caused severe disruptions in the global supplies of crucial electronic components used in all products ranging from cars to smartphones.
According to credible sources, India has decided to invest $30 billion to enhance its tech capabilities and create a vast network of local chip manufacturers to decrease its dependence on foreign suppliers.
Source credit: https://www.prnewswire.com/in/news-releases/vedanta-to-set-up-semiconductors-and-display-fab-units-in-gujarat-india-872013793.html