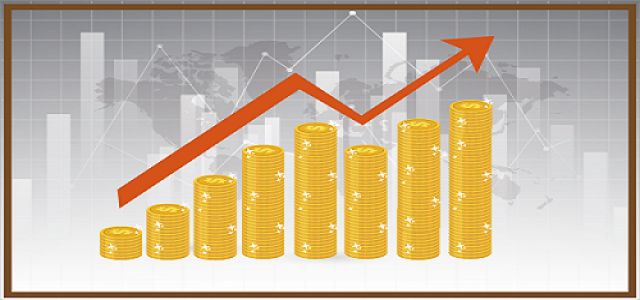 Global Vacuum pumps market is anticipated to depict a CAGR of 5.8% through 2026, having recorded a valuation of USD 5.05 billion in 2020. By 2027, the market is expected to hit a remuneration of USD 7.5 billion.
Get sample copy of this research report @ https://www.decresearch.com/request-sample/detail/2667
Vacuum pumps are rapidly becoming an essential component for the removal of air molecules and other gases from vacuum chambers for myriad industrial applications. In the electronic gadgets manufacturing industry, this pump has been leveraged to ensure absolute precision, integrability, as well as low pulsation and vibration in manufacturing and processing.
In addition, the newer models of refrigeration and other industrial systems have become more sensitive to moisture. As a result, several companies are making strategic strides to facilitate the production of efficient moisture and air vacuum pumps and address the diverse needs of consumers.
To bring real performance improvements as well as cost benefits, leading developers in vacuum pumps market have been bringing about a revolution with the introduction of dry vacuum pumps for various laboratory applications.
For instance, in April 2021, Edwards launched its high-performance compact dry vacuum pump range, nXRi, with zero maintenance and low input power. This solution was manufactured for the lab environment and has a 40% smaller footprint as compared to other dry pumps, making it ideal for mass spectrometers, helium detectors, and electron microscopes.
The focus of consumers and manufacturers on the shelf life, quality, and resource efficiency of food and packaging processes has been constantly increasing. This persistent focus could boost the popularity of vacuum pump solutions, since the vacuum is considered an enabling technology that can optimize these processes.
In line with this, Leybold unveiled its air-cooled, 100% oil-free NOVADRY vacuum pump series in June 2021. This new product series was designed to ensure greater efficiency and safety in food and packaging applications, thus playing a key role in vacuum pumps market development in recent years.
As the world continues to grapple with the coronavirus impacts, commercial HVAC installations have been on the rise. These commercial systems can help filter and purify indoor air, proliferating the need and production of quality HVAC vacuum pumps and systems.
In keeping with this trend, Fieldpiece Instruments unveiled its portable, lightweight, and small vacuum pumps in May 2021, which allow time-saving and fast evacuation. This new generation pump was designed to simplify HVACR management, giving HVACR professionals the ability to choose the best-suited model, depending on the pump features and system preferences.
Get This Report Customized To Your [email protected] https://www.decresearch.com/roc/2667
Some Point from Table of Contents:
Chapter 5 Vacuum Pumps Market, By Technology
5.1 Vacuum pumps market technology insights
5.2 Gas capture/binding pumps
5.2.1 Market estimates and forecast, 2017 - 2027
5.2.2 Market estimates and forecast by region, 2017 - 2027
5.3 Gas transfer pumps
5.3.1 Market estimates and forecast, 2017 - 2027
5.3.2 Market estimates and forecast by region, 2017 - 2027
5.3.3 Gas displacement pumps
5.3.3.1 Market estimates and forecast, 2017 - 2027
5.3.3.2 Market estimates and forecast by region, 2017 - 2027
5.3.4 Kinetic Pumps
5.3.4.1 Market estimates and forecast, 2017 - 2027
5.3.4.2 Market estimates and forecast by region, 2017 - 2027
Chapter 6 Vacuum Pumps Market, Product by Industry
6.1 Global Vacuum pumps product by industry insights
6.2 Low vacuum pumps
6.2.1 Market estimates and forecast, by industry, 2017 - 2027
6.2.2 Market estimates and forecast by region, 2017 - 2027
6.3 Medium vacuum pumps
6.3.1 Market estimates and forecast, by industry, 2017 - 2027
6.3.2 Market estimates and forecast by region, 2017 - 2027
6.4 High vacuum pumps
6.4.1 Market estimates and forecast, by industry, 2017 - 2027
6.4.2 Market estimates and forecast by region, 2017 - 2027
Browse complete Table of Contents (ToC) of this research report @
https://www.decresearch.com/toc/detail/vacuum-pump-market
Browse More News:
https://www.marketwatch.com/press-release/rapid-strength-concrete-market-research-report-analysis-by-competition-sales-revenue-market-size-2021-to-2027-2022-07-08
https://www.marketwatch.com/press-release/high-speed-blowers-market-size-share-growth-industry-trends-outlook-with-company-analysis-and-forecast-to-2028-2022-07-08