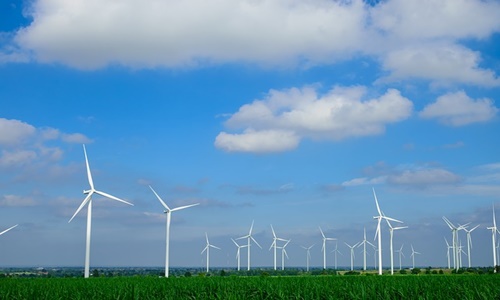 North Carolina Agricultural and Technical State University will reportedly open CEDARS, a clean energy research center, over the next four years, with the help of a USD 10.35 million grant from the DOE (Department of Energy). This center will be led by Dhananjay Kumar, Ph.D., Professor, Mechanical Engineering Department, College of Engineering (COE).
CEDARS is a joint effort to establish a clean energy initiative. Under this program, 43 universities and national laboratories receive more than USD 400 million, which will be utilized for continuing and establishing EFRC (Energy Frontier Research Centers). CEDARS primarily focuses on splitting oxygen and hydrogen from water to make clean hydrogen for energy use.
Historically, A&T is the only Black college or university, and the sole university in North Carolina to receive this DOE funding.
COE interim dean, Stephanie Luster-Teasley, Ph.D., stated that the organization is elated to be associated with this research center that will push the country towards clean energy. This grant, coupled with the university's USD 23 million clean energy training award, Steps4Growth, will ensure that N.C. A&T's College of Engineering's students and faculty members demonstrate leadership by contributing to the creation of a net-zero emissions economy and promoting diversity in clean energy fields.
According to credible sources, Kumar is the principal investigator, who will work with researchers from A&T, Bishnu Bastakoti, Kristen Rhinehardt, Shyam Aravamudhan, and Caroline Booth. Additionally, he will also lead the faculty from MIT (Massachusetts Institute of Technology), Penn State, Colorado University at Boulder, Cornell University, National Renewable Energy Laboratory, and Lawrence Berkeley National Laboratory.
Other institutions that are receiving funding include Michigan State University Stanford University, MIT, and Georgia Tech.
EFRCs bring multi-disciplinary scientific teams to deal with the toughest scientific challenges, that are preventing advancement in energy technologies. The project is led by 28 universities and 9 National Laboratories with 75+ partner institutions.
This investment will support research that is foundational to the development of nuclear and solar energy technologies, carbon capture, energy storage, novel manufacturing processes, and the efficient use of critical minerals in manufacturing and energy technologies.
Source Credit: https://www.ncat.edu/news/2022/08/kumar-doe-cedars-grant.php