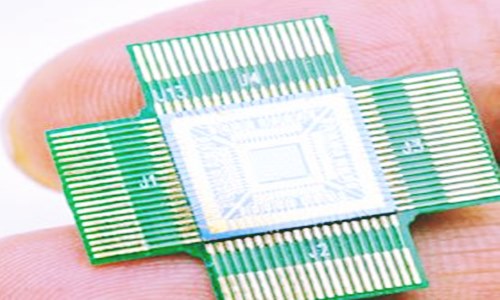 Tyntek and Opto Tech, chip and LED epitaxial wafer manufacturers, anticipate silicon sensor chips to be the primary source of business expansion in future and thus have extended production scope for the commodity range.
Opto Tech, with a capital expenditure of over NT$400 million (US$13.1 million), accomplished the expansion of monthly manufacturing limit of silicon sensor chips to 3.6 billion from 3 billion towards the conclusion of June, 2018 and received orders scheduled up till September.
For the record, Opto Tech manufactures silicon sensor chips primarily comprising photo transistor chips, Zener diode chips and photo diode chips, the likes of which are typically utilized in automotive lighting and smart wearable devices. Europe and Japan are among the prime clients for these products.
Consignment of silicon sensor chips utilized inside smart wearables is predicted to dramatically increase beginning from July as the number of chips being wielded inside a wearable has escalated to 6-8 from 2 and will further escalate up to 10-12 in order to enhance measurement precision, with demand for smart wearables constantly increasing around the globe.
Opto Tech also manufactures infrared LED chips used in producing reflective optical sensing devices implemented in wrist bands and smart watches that measure blood SpO2 and heart rates.
Opto Tech documented in June combined revenues of NT$470.6 million, dropping 1.52 percent on year and 3.48 percent sequentially. The revenue of NT$2.699 billion for January to June fell 8.87 percent on year.
A factory is being establishing by Tyntek for the manufacture of 6-inch epitaxial wafers to expand gross manufacturing ability by 50 percent, with September 2018 being the scheduled date for completion.
Tyntek recorded combined revenues for June to be of about NT$279.4 million, incrementing 1.14 percent on year but falling 3.73 percent sequentially.
Silicon sensor chips contributed for 50 percent of the six-month combined earnings, LED chips contributed 45 percent and InP-based chips used for creating fiber-optic communication receiver devices accounted for 5 percent.