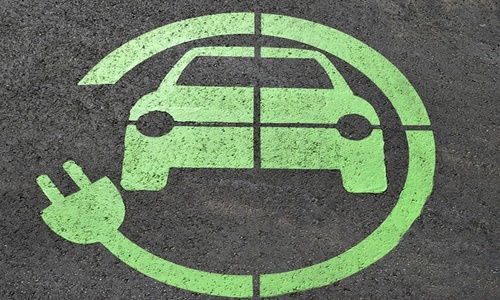 Turkish President Recep Tayyip Erdogan has reportedly unveiled the countrys first domestically produced electric vehicle, the Togg, with parts such as the engine and the lithium-ion batteries sourced from foreign companies.
Erdogan, as he drove the first EV from the production line, stated that Togg, and all of its models, will soon hit the roads of Europe.
Last year, it was reported that Siro, a 50:50 battery joint venture formed between Togg, and Chinese battery cell manufacturer, Farasis Energy, began test production of lithium-ion batteries in Turkey. The JV will offer two battery alternatives for the EV, with one alternative having a 300-kilometer standard range, while the other bosting of a 500-kilometer range.
According to the Automobile Joint Venture Group, which is a consortium of local companies formed for the Togg project, the domestic sales of the first model, a C-segment SUV, will begin by the end of the third quarter of next year.
Initially, the electric car will be exported to Europe, and then globally after 15 to 18 months of domestic sales.
Gurcan Karakas, CEO of Togg, stated that the built production capacity will allow an annual output of 100,000 vehicles. Karakas added that the JV targeting an initial production of C-SUVs between 17,000-18,000 next year, and then gradually increase the output.
The price of the model will be set in February at the time of preliminary sales, but it has been reported that the selling price may start from 900,000 ($48,330).
According to automotive journalist, Emre Ozpeynirci, the car would be unaffordable for ordinary customers in Turkey as they can only invest more than 500,000 ($26,850) in a new car. Ozpeynirci however added that more affordable models will be made available after a couple of years.
For supporting the Togg project, the Erdogan administration granted tax cuts, low borrowing costs, free land, and a state-purchase guarantee of 30,000 cars annually until 2035.
51% of the materials used in the Togg project are locally sourced, with Mustafa Varank, Minister of Industry and Technology, stating that he intends to increase that figure to 65% in the future.
Source credit: https://www.bne.eu/erdogan-unveils-the-togg-first-made-in-turkey-ev-260899/?source=turkey