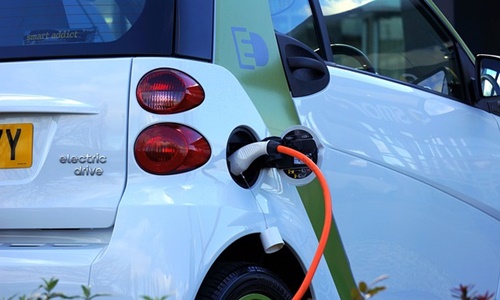 Japanese automotive giant Toyota showcased the Toyota bZ Compact SUV Concept in the US during the LA Auto Show in 2022, which will begin on 18th November this year.
The auto firm gave a peak into its future plans with the full-electric SUV, which will be launched under its brand umbrella Toyota bZ.
David Christ, Vice President and General Manager of Toyota Group, commented that the company had just started 'scratching' the surface of its Beyond Zero (bZ) brand.
Christ explained that the SUV came with an aerodynamic design and intuitive tech features that had not yet been seen in any of its past models, adding that the bZ Concept presented a possible vision of the future with Toyota's battery-electric cars.
The SUV has been developed as a full BEV with a clean-vital design method aimed at showing battery-electric vehicles' specialty with an exciting driving experience.
The new EV will symbolize a vehicle that has zero emissions and is made with eco-conscious interior materials, having a dynamic performance and stylish appearance with leading technology.
The short overhands and sweepback angles give the SUV an advanced technology vehicle look, while a narrowed-down cabin design claims to offer agility and a low coefficient of drag.
The design team has included various eco-friendly interior features, such as seating created with recycled and plant-based materials, following the Beyond Zero theme.
An in-car personal agent by the name of Yui, is also added to the car for connecting the vehicle with the driver as well as the passengers. It can be activated by visual lighting and audio cues inside the cabin and responds to any command or request made by passengers.
The carmaker has been working towards expanding its electric models to achieve carbon neutrality goals by 2050, with plans to increase its offering to around 30 battery-electric cars, with five under the bZ brand.
Source credit: https://www.prnewswire.com/news-releases/a-nod-to-the-near-future-toyota-bz-compact-suv-concept-revealed-in-us-301680852.html