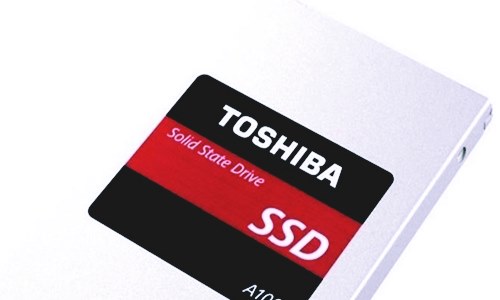 Toshiba Memory America, Inc., the U.S.-based subsidiary of the Toshiba Memory Corporation has reportedly introduced a new range of SSDs (solid-state drive) that are based on a 96-layer, BiCS FLASHâ"¢ 3D flash memory. The new XG6 series will be targeted towards high-performance mobiles, client PCs, gaming segments along with data center environments for caching and logging, boot drivers in servers and commodity storage.
For the record, the new XG6 series of SSDs developed by Toshiba Memory will be the first to use 96-layer BiCS FLASH 3D flash memory.
According to reports, Toshiba Memory, the inventor of flash memory has reportedly pushed its limits to move its technology forward, by means of its triple-level cell (3-bit-per-cell) BiCS FLASH technology which improves the density, efficiency and performance of SSDs.
The integration between its 96-layer stacking process with its advanced circuit and manufacturing technology is reported to increase the capacity of SSDs by almost 40% per unit chip as compared to the 64-layer 3D flash memory.
Jeremy Werner, VP, SSD Marketing and Product Planning, Toshiba Memory, stated that the company is currently at the peak - courtesy, the development of its new 3D flash memory. Toshiba Memory is the first company in the world to introduce an SSD to market with the most innovative flash node, he added.
According to reliable sources, the new XG6 series can supports NVM Express™ 3 revision 1.3a and PCI Express ®2 Generation 3x4 lane and is currently available in a M.2 2280 single-sided form factor. The XG6 series has proven to be a powerful combination of performance and efficiency, which can reach up to 3,180MB/sec of sequential read 4 and 3,000MB/sec of sequential write.
According to Greg Wong, founder and principal analyst of Forward Insights, the industry is currently stepping towards higher densities of 3D flash technology with 3D NAND petabytes. Incidentally, this segment is expected to grow at a CAGR of 75% by 2022.