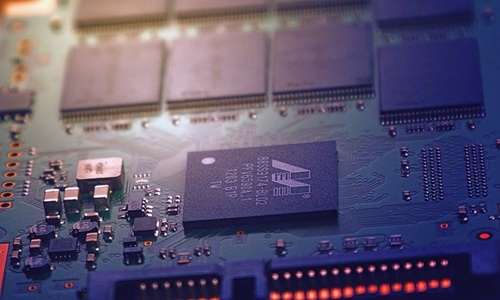 China is reportedly witnessing a spike in new homegrown semiconductor companies as Beijing tries to manage sanction risks and dissociate from America's advanced technology, with a focus on the autonomous driving space so as to offer local alternatives to Nvidia products.
Chinese chip firms, who have been racing to catch up with their American counterparts, have found themselves in an economic downturn that is adversely impacting sales as well as investor interest.
According to reports, more than 3,400 semiconductor chip-related firms have collapsed in the country last year. However, top players in the sectors are still drawing in investments.
Horizon Robotics, which develops AI-powered auto chips, recently raised capital in a funding round led by China's state-owned Chery Automobile. By the end of 2021, Horizon's publicly disclosed funding reached $3.4 billion.
Meanwhile, Huawei, whose smartphone sales in the US were being hindered due to sanctions, and tech startup Black Sesame Technologies, are also among leading candidates that are challenging Nvidia's dominance in auto-grade chip manufacturing.
In fact, Black Sesame has successfully raised more than $115 million to date, as per public data.
However, replacing Nvidia in the market appears to be easier said than done, the American chip giant recently unveiled its new auto-grade chip Drive Thor, boasting of a performance of 2,000 teraflops. Thor is a big upgrade to its predecessor, Drive Orin, which had a performance of 254 TOPS (referring to a processor's capability of calculating one trillion floating-point operations per second).
On the other hand, Horizon Robotics' recently released chip, Journey 5, boasts of 128 TOPS. Despite this the Chinese chipmaker claims that Journey 5 is made for Level 4 driving and will go into production by end of this year.
This may be one of the main reasons that Chinese carmakers are likely to find it harder to pass on Nvidia's chips, which hold the potential to significantly enhance smart driving and in-car entertainment capabilities in vehicles.
Source credit: https://techcrunch.com/2022/09/26/china-auto-chipmaker/