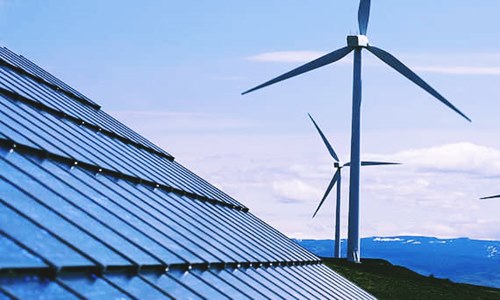 Tilos, a small Greek island located in the Aegean Sea, will reportedly become the first island in the Mediterranean to run exclusively on solar and wind energy. Sources claim that this initiative would eventually provide the total population of the island (around 3000) with a sustainable and clean energy source.
As per reports, the green project is reportedly named TILOS (Technology Innovation for the Local Scale Optimum Integration of Battery Energy Storage) and would be equipped with a state-of-the-art prototype battery management system that manages the storage of excess energy till the time it is actually needed.
According to an official statement by The European Commission, Tilos will reportedly be the first autonomous green island in the Mediterranean. The European Union has initially invested an enormous amount EUR 11 million (USD 12.5 million) in the project, and would eventually reach a total of EUR 13.7 million (USD 15.7 million).
Incidentally, the project technicians are conducting a few final tests on the renewable energy replacement system, which runs exclusively on advanced batteries, eventually empowering the Greek island with clean energy.
Project Manager, Spyros Aliferis, was reportedly quoted stating that their program's funding and innovation is rooted in their high-tech energy storage batteries, which play a key role in storing energy produced by the installed wind turbines and solar panels.
For the record, tourism is the island's main source of revenue. Tilos currently sources its energy requirement from a nearby island using underwater cables that start from Kos to the island of Nisiros and finally to Tilos. Due to unpredicted power outage issues, businesses on the island are ultimately forced to rely on diesel fueled electric generators.
However, Sevasti Delaporta, a hotel owner in Tilos states that the project has shown promising results in its initial trial conducted in peak summer conditions, and may effectively solve the islands' energy crises and eventually boost tourism-centric hotel and restaurant businesses.