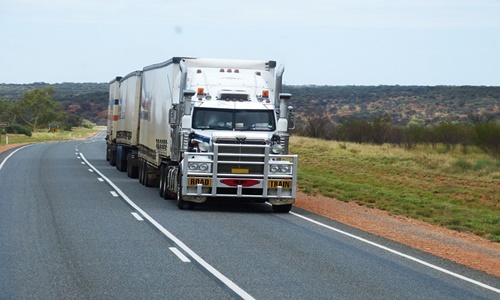 UK-based electric and hydrogen truck OEM, Tevva, has reportedly unveiled a 19-tonne hydrogen-electric truck while also announcing its strategy to expand into mainland Europe during the IAA Transportation being held in Germany.
Tevva will be teaming up with its customers, such as FM Logistic, Codognotto, and Kinaxia Logistics, to showcase its range hydrogen-electric and full-electric medium-duty (7.5t-19t / Class 5-8) truck solutions, which have been specifically tailored for the European market.
The 19t hydrogen e-truck will be the firm's largest truck platform launched as of now, signifying a major milestone for the company and highlighting its technology's scalability.
The 19t model, like the 7.5t model, leverages Tevva's dual energy system, which combines hydrogen fuel cell range extender with lithium-ion batteries. The truck is expected to have a range of up to 500 kilometers, as per the number of hydrogen cylinders specified which are capable of being refilled in 10 minutes.
With the inclusion of a hydrogen fuel cell range extender, which refills the battery while being driven, Tevva has developed zero-emission urban trucks that effectively eliminate range anxiety and can be used in place of diesel trucks on road.
This system guarantees the Tevva, and its customers, are future ready as Europe looks to replace fossil fuels and decarbonize its transportation sector.
Tevva has already started production for European vehicles as its UK plant, with a second facility in mainland Europe under construction which will employ its low-CAPEX, agile, rapid implementation production system to double its manufacturing abilities at 6,000 trucks annually by 2024.
Each facility will be producing 7.5t to 19t trucks for clients in the UK and the EU, including France, Germany, Italy, Benelux, and Spain.
Asher Bennett, Founder and CEO of Tevva, stated that the 19t truck market is a major opportunity for Tevva, and that it has received significant interest in the model.
Bennett added that the company looks forward to collaborating with its industry partners and customers to develop a pan-European fleet electrification ecosystem.
Along with that, Tevva is also investing in and partnering with stakeholders for faster adoption of hydrogen-electric trucks.
Source credit: https://hydrogen-central.com/tevva-launches-mainland-europe-unveils-19-tonne-hydrogen-electric-truck/