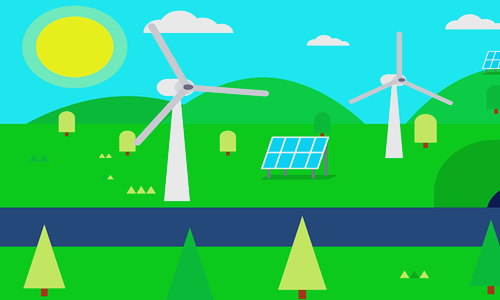 Samoa, the island nation in Polynesia is reportedly taking support of Tesla's Powerpack battery storage solution to shift its diesel dependent powerplants to 100% renewable energy reliant. Reports suggest that over the past year the California based electric car and energy company has been working hard to install and launch its two Powerpack sites in Samoa.
According to sources, installation of Tesla Powerpack at the Faleolo International Airport and the Fiaga Power Station are capable of storing 13.6 MWh of energy from the islands' wind, solar and hydropower farms. Further, the entire system is adjusted using Tesla's Grid Controller, which gives the country control over their grids security, stability and reliability.
Tuilaepa Sa'ilele Malielegaoi, Prime Minister of Samoa stated that Tesla's battery storage system has aided the country with additional power grid stability. He added that the high percentage (55%) of solar penetration in Samoa would not have allowed the system to operate efficiently without the new microgrid controller and battery energy storage system. Samoa Prime Minister further stated that the combined support of Tesla's battery storage system and the country's renewable energy projects would eventually enable Samoa to completely shift its power resources to renewable energy by 2025.
Reportedly, in 2012, the country had imported 25 million gallons (95 million liters) of diesel to drive its energy grid, mainly because of the damage caused to the nation's hydropower plants due to Cyclone Evan.
Besides, Tesla's electric car business making headlines, the projects that involve solar and battery installations globally have also been reported to depict rapid growth. Tesla's power project initiatives have provided grid stability and disaster relief to areas likely to experience power outage and high energy cost.
According to reliable sources, Tesla is currently working on a huge Powerpack farm in Victoria, along with its first installation plans for 50,000 Powerwallvirtual powerplant in South Australia. In addition to Samoa, Tesla is also currently installing Powerpacks in islands such as Kauai in Hawaii and Ta'u in American Samoa.