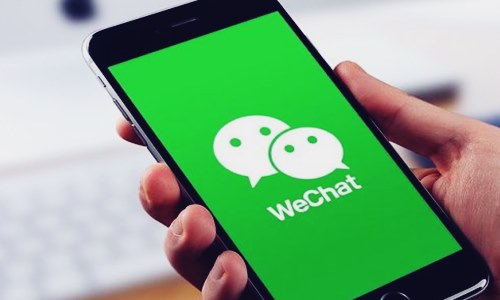 Tencent, the renowned Chinese Internet value added service provider, recently announced its plans of expanding the company's WeChat Pay payment service in the United States. The declaration insinuates more merchants signing up later in the year. The move comes amidst the backdrop of US - China trade war, with Chinese technology companies primarily on the radar.
For the uninitiated, WeChat Pay is a platform that enables its users to show shops a barcode through the WeChat messaging app. The barcode is then scanned by the store enabling the smartphone user to pay for a service or an item through a Chinese bank account. The messaging app boasts of a billion users out of which about 800 million utilize the WeChat Pay option.
Reportedly, Tencent is aiming on extending the payment services abroad, however, the firm doesn't intend to develop local versions of the WeChat Pay for other nations. The company has been focusing on bringing onboard merchants from various nations to facilitate the adoption of payment app by Chinese travelers abroad.
The company further plans to declare the success of WeChat Pay with reference to its anticipated widespread adoption across the U.S. stores later this year.
WeChat Pay director of cross-border operation, Yin Jie stated that they are focusing on the US market and envision a lot of US merchants accepting WeChat Pay as a payment method. He further added that a group of airports and select duty free stores are already using WeChat Pay and the merchant base will see a dramatic increase post July.
As a part of this strategy, the company initially aims to target bigger merchants, the ones who are in the good books of the Chinese tourists.
For the record, this is not the first strategy by the Chinese conglomerate to penetrate the North American market. Last year, Tencent collaborated with US based mobile payment platform Citcon, to provide WeChat Pay a stable footing in North America. The service, however, had not been accepted by many major stores.