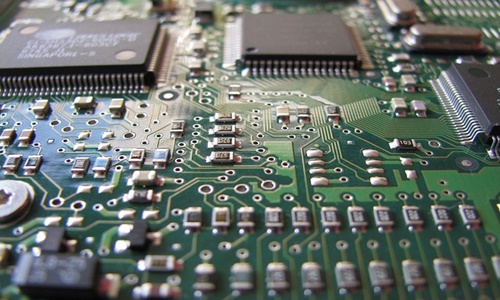 Industry experts reportedly believe that Taiwan's semiconductor sector will witness sluggish growth next year due to inflation impacting global consumer spending and mainland China facing adverse economic headwinds.
While the output value of Taiwan's integrated circuit sector is expected to grow 15.6% this year, it is expected to grow only by 6.1% the next year, according to the state-backed Industrial Technology Research Institute (ITRI).
The revenue graph of the $127 billion semiconductor industry will witness single-digit growth in terms of percentage next year, according to analyst Ben Yeh, adding that smaller businesses in the sector will likely cut back on their capacity expansion plans.
Citing poor consumer 'buying mood' Market Intelligence & Consulting Institute forecasted that the market would reach a $605.6 billion valuation this year, and only $608.6 billion in 2023.
ITRI stated that the output value of the sector grew 26.7% in 2021 due to remote working and home studying during the pandemic as they bought smartphones and PCs. But according to Trendforce, shipments of these devices have dropped.
However, there is still demand for new technology, as seen by the continuing growth in the output value for the integrated circuit sector.
ITRI reported that while the global economy is facing turmoil, AI, 5G, and high-performance computing is providing innovation and business opportunities.
Consumer electronics makers, whether in mainland China or Silicon Valley, are regularly placing semiconductor orders at Taiwanese companies.
However, according to IDC, high inflation and living costs will dampen the demand for tablets and PCs.
The island's industrial output fell for the first time in over two years in September this year, indicating troubles in major global markets, and other export-relying Asian economies, that conventionally rely on Taiwan.
Trendforce reported that mainland China, which has always been the largest buyer of smartphones by volume, is facing slow growth leading to reduced purchases.
This comes as the country dabbles with property debt, increased tariffs on exports bound for the US, and the zero-Covid policy which has led to many smartphone makers cut-down production due to virus containment.
Source credit: https://www.scmp.com/economy/global-economy/article/3198410/taiwans-semiconductor-sector-growth-cool-under-global-inflation-pressure-chinas-economic-slowdown?module=perpetual_scroll_0&pgtype=article&campaign=3198410