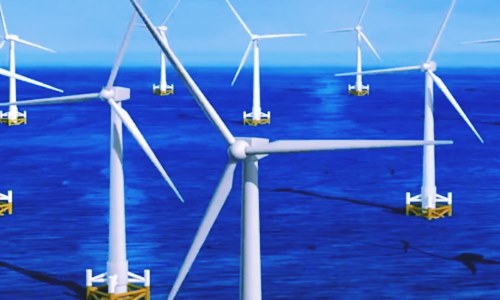 POSH (PACCOffshore Services Holdings Ltd.), the offshore marine services providerand Kerry TJ Logistics, a Taiwan-based logistics firm have formed a collaboration in a bid to enter the rapidly developing offshore renewable energy sector. The partnership is reportedly aimed at providing solutions to EPCI contractors, turbine manufacturers and offshore wind farm developers on a single platform.
Presumably, this is the first time, two significant players in their respective fields, marine services and supply chain management, have come together to support the entire offshore renewable project cycle. Using the capabilities and assets of both companies, POSH Kerry's comprehensive portfolio will include end-to-end wind turbine and components transportation as well as marine solutions during installation, maintenance and operation of Taiwan's offshore wind farms.
Lee Keng Lin, Deputy CEO, POSH, reportedly welcomed the partnership with Taiwan's largest logistics provider in the sector of offshore renewable energy and said that their platform will support clients with a comprehensive array of supply chain and offshore marine solutions.
Richard Shen, Chairman, Kerry TJ Logistics, has been reported to say that Kerry TJ's logistics expertise and expansive local networks will help to provide POSH Kerry's clients a foothold in navigating the evolving operating landscape of Taiwan.
POSH Kerry will be collaborating with other partners as well in an attempt to improve solutions for Taiwan's offshore renewable market. For providing safe support operation in installation, operation and maintenance, Rolls-Royce signed a Memorandum of Understanding to design Services Operations Vessels specifically for offshore wind operations.
A similar MoU was also signed with Swancor and Macquarie Capital to explore collaborative opportunities in the offshore wind market of Taiwan.
Ho Chi Bao, Director of Precision Engineering, Offshore and Marine Services, Enterprise Singapore, has been quoted to say that as renewable energy has started to gain prominence in Asia, companies like POSH can take advantage of their expertise in operating project logistics and offshore vessels contributing towards the development of wind energy.