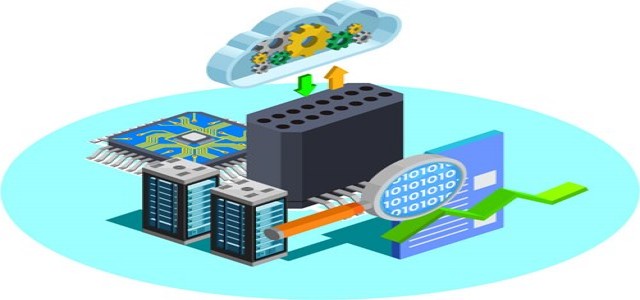 Toshiba America Electronic Components, Inc. has recently announced the completion of the compatibility testing of 16TB 1 3.5-inch hard disk drive. The confirmed compatibility testing the new hard disk drive with 2 Enterprise capacity had been carried out in Microchip Technology's Adaptec® 1100 series HBAs and RAID adapters of Adaptec® SmartRAID 3100 series as well as Adaptec® Series 8, a widely used predecessor. The compatibility tests will enable companies that are adopting Adaptec® Smart Storage adapters to install TAEC's recent 16TB Enterprise drives.
Microchip Technology, a manufacturer of microcontroller, analog, mixed-signal, and Flash-IP integrated circuits, also conducted an extended test that confirmed the long-term stability of the new HDD, qualifying the MG08 hard disk drives for entry on compatibility list of Microchip.
Enterprise hard disk drives, which are usually adopted to operate in large networks, use host bus adapters or Redundant Array of Independent Disk (RAID) adapters to connect to the host server system. In this regard, the smooth interplay of HBA/RAID adapters and HDDs is essential to ensure the stability and functionality of enterprise & cloud storage systems.
The recently confirmed compatibility of TAEC's MG08 Hard Drive series refers to the products with SAS interface MG08SCA16TA (4k) and MG08SCA16TE (512) as well as SATA models MG08ACA16TA (4k-byte block) and MG08ACA16TE (512-byte block). The testing includes basic interfaces' functionality & compatibility as well as other tests such as reboot tests, power on tests, and hot-plug tests.
According to Toshiba Electronic Devices & Storage Corporation's General Manager of Marketing & Storage Products Sales & Marketing Division, Shuji Takaoka, the long-term collaboration of the company with Microchip has enabled the qualification of the new HDDs generation for compatibility to Microchip's Adaptec® series of adapters shortly after launching the 16TB HDD in the market. This will essentially cater to the constant storage needs for an ever-increasing amount of data.
Microchip also has past records of conducting compatibility testing of the previous Enterprise Capacity HDD series as well as Enterprise Performance drives series.
Source credit:
https://www.citizentribune.com/news/business/toshiba-s-latest-enterprise-hard-disk-drives-qualified-for-microchip/article_df689fea-f014-5b22-8b41-8519a077e6bf.html