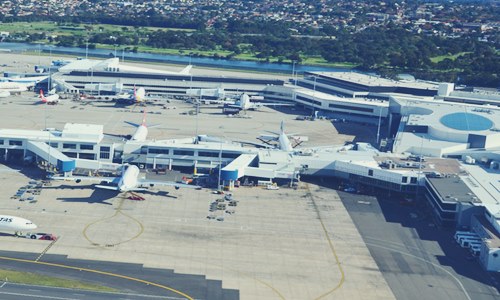 Sydney Airport has reportedly collaborated with Origin Energy, Australia's leading energy provider for up to 75% of its electricity loads. Energy required to power the airport will be generated from Crudine Ridge, a 135 MW wind farm near Mudgee, which is being developed by associates Partners Group and CWP Renewables at a cost of $300 million approximately.
It is being speculated that the contract will enable direct communication between Origin and Crudine Ridge that will guarantee supply to Sydney Airport when there isn't enough wind to meet airport needs.
Geoff Culbert, CEO of Sydney Airport stated that the partnership will aid the business through wholesale costs under an attractive contract and at the same time contribute to the growth of renewables in Australia.
According to Origin, the deal was similar to one of its agreements with the University of NSW which offered a firming contract to favor the predefined off take agreement with Sunraysia solar farm.
When Sydney Airport approached Origin for a cost-effective and sustainable way to fulfill their energy needs, Origin came up with an innovative contract where the company would be able to harness wind power and secure it with firming energy through an all-inclusive package, cite trusted sources.
Recently, major firms like Orora, CUB, and Laverton steel works turned to renewable energy after Sun Metal inaugurated its 116 MW solar farm in Queensland. UK's steel tycoon Sanjeev Gupta also joined the bandwagon with plans to launch a 1 GW solar plant for his steel business in Whyalla.
Sydney is Australia's busiest airport, which is lately witnessing a boost in revenue growth fueled by global tourism trends. It is also among the bunch of corporates switching to renewable sources to save costs and reduce carbon emission.
In the light of these developments, the airport's EBITDA rose by 8.1% up to $623.4 million while passenger numbers are up by 3.3% to 21.6 million in six months, reported sources.