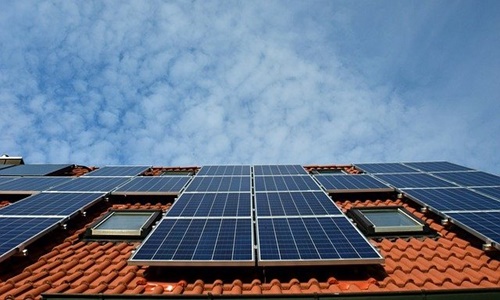 Moixa, a British software company, has reportedly been purchased by a new home electrification company backed by Sunrun, one of the biggest US-based residential solar installers.
Sunrun, alongside South Korea's SK Group, has invested in Lunar Energy, which intends to provide homeowners with a portfolio of smart electrification as well as low carbon distributed energy resource (DER) technologies, starting with home battery storage.
Following Lunar Energy's acquisition of Moixa, current investors in the UK-based firm, including automaker Honda, as well as Japanese conglomerate ITOCHU have also invested in Lunar Energy. Sunrun has stated that since August 2020, Lunar has already secured US$300 million in funding and is now coming out of stealth mode.
The unique virtual power plant (VPP) software created by Moixa will now be a key component in the development of Lunar Energy's Lunar GridShare product, which might enable the widespread deployment of home batteries in Japan and the US.
The GridShare software created by Moixa combines information about a household with that from the surrounding environment, such as energy costs, weather, and demand to optimize EV charging and energy storage.
The GridShare solution will now be integrated with Lunar Energy's cutting-edge technology, which aims to electrify all houses and connect communities to create resilient, clean VPP.
Through ITOCHU, GridShare has supposedly been installed in 35,000 households across Japan, optimizing residential regions around the world and onboarding about 330MWh of home battery systems.
Moixa acquired £4.6 million ($5.4 million) from the ITOCHU Corporation in 2020, in order to aid its latest smart charging partnership with Honda and further expand GridShare in the UK, Japan, the US, and mainland Europe.
GridShare autonomously determines the least expensive times to charge a car based on changing tariff pricing changes, while also assuring the car is sufficiently charged when required by enabling drivers to input whenever their vehicle is ready to charge and when they require it to be ready.
Last year, Moixa and Honda collaborated to introduce e:PROGRESS, a smart home EV charging service using Moixa's GridShare technology.
Source credit: https://www.current-news.co.uk/news/moixa-acquired-by-one-of-the-largest-residential-solar-installers-in-the-us