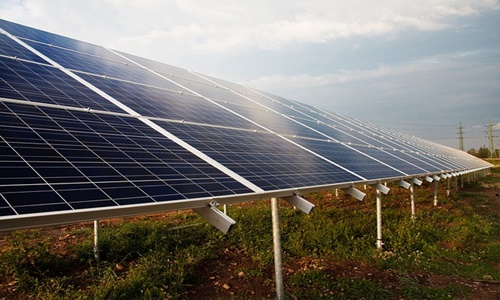 Sydney-based solar tech startup, SunDrive has reportedly raised AUD21 million ($13 million) in a Series A financing round, which saw traction from some prominent renewable energy venture investors in Australia.
The startup is working towards replacing silver used in solar cells with copper for a cheaper and more efficient manufacturing process, as well as solar cells.
The round was led by Main Sequence Ventures, the venture capital arm of the government agency CSIRO, and Clean Energy Finance Corporation (CEFC), which had invested $7 million via its Virescent Ventures.
Former prime minister Malcolm Turnbull and Canva co-founder Cameron Adams, along with existing investors Mike Cannon-Brookes-backed Grok Ventures and Blackbird Ventures, also joined the round.
SunDrive's patented technology utilizes copper instead of silver as the conductive material for pulling electric current from PV cells, with proven solar efficiency that holds much commercial potential.
By using the cheaper and more abundant alternative, SunDrive's model is a potential game-changer in the industry, which will drive the production of more efficient and scalable solar technology.
Around 10% of the silver worldwide is used by the solar PV industry, with solar panel manufacturing accounting for 20% of total industrial demand.
Vince Allen, the co-founder of SunDrive, stated that people have realized the unsustainability of silver, and that for decarbonizing the world, solar cells need to be more efficient, scalable, and cheaper.
Ben Gust, Managing Partner, Virescent Ventures, conveyed that switching to copper, which is almost 100 times cheaper and more abundant than silver, can help improve solar panel adoption by reducing costs.
Gust added that switching to more abundant materials and increasing panel efficiency is crucial to improve solar PV uptake before the industry growth is limited by the constraints on silver and other materials.
He further expressed his hopefulness about SunDrive's technology becoming the leading silver replacement method in solar PV production.
Ian Learmonth, CEO of CEFC, commented that SunDrive's technology will also play a vital role in developing the domestic solar manufacturing industry. It can revolutionize the onshore production of solar cells and boost Australia's resilience against supply chain disruptions.
Source credit: https://www.pv-magazine.com/2022/10/13/sundrive-lands-13-million-to-scale-copper-based-solar-tech/