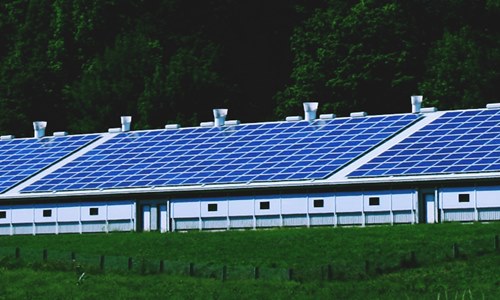 Sun Exchange, a solar cells micro-leasing marketplace, has apparently announced to have formed a new partnership with Powerhive to deploy the crypto-economy in order to fast-track worldwide progression toward global energy access. Both the firms would reportedly utilize the money to develop solar-powered rural electrification mini-grid projects which include revenue and livelihood improving programs across sub-Saharan Africa.
Reportedly, the solar panels in these projects would be sold to the members of Sun Exchange who would, in turn, own cells and profit from the revenue generated through the sale of electricity. This process is expected to pour in USD 23 million of funds that would accelerate the solar-powered mini-grid roll out of Powerhive and finance around 150 new projects.
Speaking on the role of cryptocurrency in solar projects, Founder and CEO of Sun Exchange, Abraham Cambridge was quoted stating that the cryptocurrency community has been filled with motivated individuals' eager for more than just commercial gains. He further commented that the latest collaboration with Powerhive highlights the SUNEX token sale opportunity to fund a crypto project which would contribute toward reduce climate impact and global inequality.
For the record, the United Nations Development Program recently selected Sun Exchange to lead the blockchain-based solar finance project in Moldova. The firm has also been recognized as the best blockchain business in Africa at the African Fintech Awards for the last two years.
Elaborating on the firm's overall performance till date, Founder and CEO of Powerhive, Christopher Hornor was quoted stating that the company has set up an integrated platform over the past seven years that enables it to locate, construct, and run solar-powered mini-grids in Africa at a lower cost without compromising on the quality. He further expressed that the new partnership would now offer an opportunity to everyone who wishes to invest in innovative low-carbon development projects in Africa and around the world.