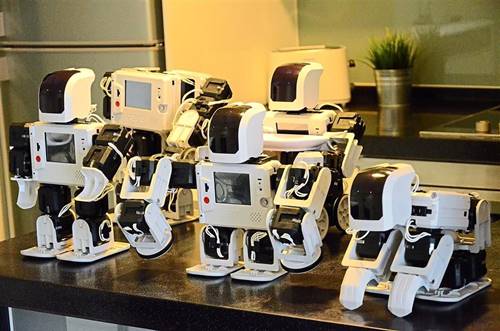 In what may be touted as an attempt to enter the expanding service robotics market, QBIT Robotics Corp., has recently teamed up with Tokyo based Sumitomo Heavy Industries and renowned collaborative robot manufacturer Rethink Robotics. Incidentally, through this deal, the parties would incorporate robot implementation marketing into service market.
If reports are to be relied on, the new business model would include robot service design, consulting, system integration, maintenance, sales promotion, and consulting.
For the uninitiated, QBIT Robotics is deemed to emerge as one of the most promising robot services across the globe. Founded by a team of highly skilled engineers who have developed Huis Ten Bosch's Henna Hotel, the company now boasts of a portfolio of contenders having years of experience in the ICT industry. Reportedly, working in conjunction with Sumitomo Heavy Industries and Rethink Robotics, QBIT Robotics is planning to promote the utilization of cobots in service market.
For the record, one of the significant projects conducted by QBIT Robotics is the "Henna Cafe" of H.I.S. Co. Ltd in Shibuya Tokyo. Allegedly, this is the only commercial use case of a fully authentic drip coffee served by a robot. Sources claim that this has been made possible by exploiting the potential of Rethink Robotics' advanced collaborative one armed robot, Sawyer and an automated coffee maker Poursteady.
It has also come to fore that QBIT Robotics is presently focusing on the food & drink industry by developing entertainment features with the help of Sawyer. In fact, in the next half a decade, the company has a plan of implementing advanced robot systems in more than 1000 varied locations including the likes of theme parks, restaurants etc.
According to a statement by the founder of QBIT, the company has just begun its journey in the service market, however, it aims to expand globally through this collaboration with Sumitomo Heavy Industries and Rethink Robotics.