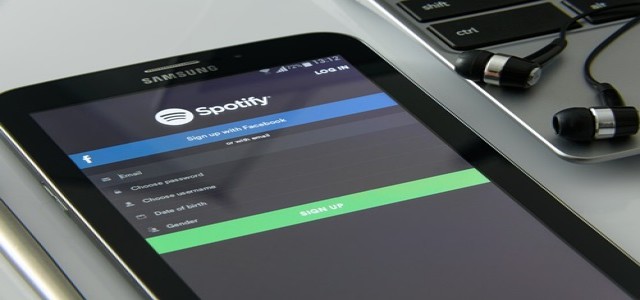 Spotify, a digital music service, has officially announced the limited release of its 1st hardware device, Car Thing, in the United States. This device, which has been substantially evolved from the version that began testing in 2019, is aimed at serving the Spotify Premium subscribers.
The company is planning to deliver a personalized and seamless in-car listening experience through the launch of Car Thing. Despite the availability of Android Auto or Apple CarPlay, the new product is expected to witness widespread adoption as a large number of cars do not support modern and in-car infotainment systems.
The new hardware device is a lightweight (3.4 oz.) and thin (4.6″ x 2.5″ x 0.7″) music & podcast player that delivers a combination of buttons, knobs, voice control, and a touchscreen display for navigating the menus. The device is also compatible with Bluetooth and an AUX or USB cable and ships with 3 different forms of dash and vent mounts, in addition to a USB-C cable and car charger.
Moreover, the hardware device supports its 'Hey Spotify' voice command to choose a song, playlist, artist, album, station, or podcast through its 4 microphones available at the top. As per the policy associated with the use of voice data, the music streaming service will collect the transcripts as well as recordings of the users, along with the information regarding the content returned to them. This data may later be used to improve the features of the service over time. The company further revealed that the device will not collect any other information beyond the voice data.
Initially, the device is made available free of cost during the limited release period, with selected users to just pay for the shipping charges. The retail price of the device is presently set at $80.
Source credit:
https://techcrunch.com/2021/04/13/spotify-launches-an-in-car-entertainment-system-car-thing/