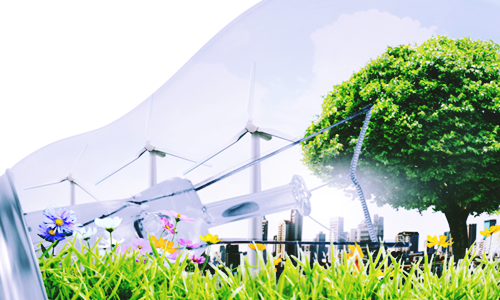 The government of Spain has reportedly unveiled an ambitious new plan under which it intends to switch the nation's electricity system to completely run on renewable sources of energy by 2050.
Reports cite, by the targeted date, the emission of greenhouse gas would be reduced by over 90% from the levels of 1990. This mammoth task would be undertaken and enforced under the country's draft Climate Change and Energy Transition law. The nation further intends to decarbonize its economy completely soon thereafter.
According to a report by The Independent, Spain would be investing in solar and wind energy projects on a massive scale over the coming decade, while imposing bans on new licenses for fracking wells and fossil fuel drilling. Under the ambitious plan, the nation is planning to fulfil 70% of its electricity needs from renewables by the year 2030, which would then be increased to 100% by 2050.
To achieve this goal, the government of Spain has reportedly committed to the installation of approximately 3,000 MW of solar and wind power capacity each year over the coming 10-year period.
The former Executive Secretary of UN Framework Convention on Climate Change (UNFCCC), Christiana Figueres stated that the Spanish draft law is an outstanding example of the Paris agreement. Figueres further added that the law is exceptional as it establishes a long-term goal, offers incentives when emissions technologies are scaled up and showcases great concern about the workforce with a good transition plan.
Reportedly, 'just transition' contracts would be crafted under the plan, similar to the £220m package that was announced in October to close down most of the nation's coal mines in exchange for an array of early-retirement schemes, re-training and re-skilling of the workforce as well as the restoration of the environment.
However, one major obstacle in the plan is the government's fragile grip on power, with only a quarter of parliamentary seats. For the plan to be successfully passed it would require support from the liberal Ciudadanos parties and leftwing Podemos, cite sources.