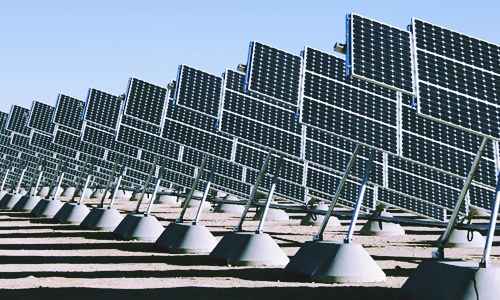 A new adroitly crafted solar energy plan to command local manufacturing while avoiding infringement upon trade rules by WTO has now entered the final stages of approval. This move, according to a senior government official, will support the local industry to weather the barrage of cheap imports.
Apparently, the Rs 8000 Cr project will provide a significant uplift to Indian manufacturers, who are waiting for the solar component's safeguards duty to come into effect.
According to reports, a lot has been endured by the local industry because the WTO, following a complaint by U.S., determined that India breached the trade rules when it mandated locally manufactured modules and cells to be utilized in the national solar mission.
A government official anonymously stated that the plan is in the finishing stages of discussion with several ministries and governmental departments. The Expenditure Finance Committee, a part of the Finance Ministry's Department of Expenditure has already given the plan a green signal, according to another official. Experts claim that clean energy is an expanding domain that has witnessed trade tussles with several entities trying to dominate this promising industry as the reliance on conventional energy is diminishing.
As a part of the plan, the Central Government's public-sector ventures will proffer for establishing energy projects whose generated electricity will be utilized for their own consumption.
The officer further elucidated that this plan has been crafted taking into consideration that it is compliant with the WTO regulations. The plan also allows the government to use local components as the generated energy is meant for government utilization, helping in bridging the gap between imports and local manufacturing scope in India.
The plan will have a 4-year period of implementation and will guarantee a manufacturing capacity of a minimum 3 GW solar cells a year, adding up to a total of 12 gigawatts of the solar energy scheme. If approved, this program will alleviate the situation of local manufactures caused by the import of solar parts from Taiwan, Malaysia and China, claim analysts.