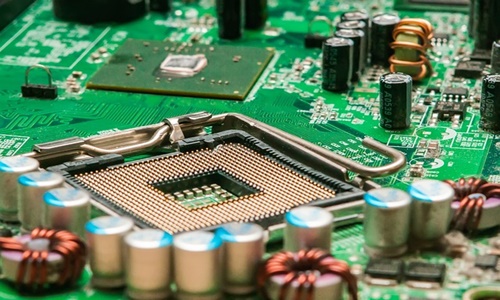 South Korean chipmaker SK hynix may have to sell off its Chinese fab plant under extreme pressure from the export controls imposed by the US, a senior executive has claimed. According to the executive, the restrictions are making it very difficult for the company to sustain production in China.
This also hints at a possible decoupling between South Korea and China in the semiconductor segment.
As per Kevin Noh, Chief Marketing Officer at SK hynix, the company has been putting up various contingency plans for its Wuxi plant in the eastern Jiangsu province.
Noh stated that if maintaining operations of the fab in Wuxi becomes difficult, then the company might sell it off or move the equipment back to South Korea.
Noh also stated that the company is looking into multiple scenarios, but that would again be a contingency, so it will be an 'extreme' situation.
This is the first time that SK hynix has suggested the possibility of ceasing manufacturing in China.
In an official statement, however, the company maintained that it never mentioned any plan to shut down or quit its operations in China, adding that it will do its best to ensure stable operations there.
This comes a month after Washington DC unveiled extensive updates to its export regulations, in a move to strengthen controls on advanced semiconductors and chip-making tools for Chinese companies.
A one-year grace period has been granted to foreign businesses operating wafer fabs in China, during which they can also continue importing equipment from the US. TSMC and Samsung Electronics have been given exemptions as well.
The chipmaker was forced to stop its upgradation plan for Wuxi last year as US officials did not want China to get the advanced equipment.
Shutting down SK Hynix's Wuxi plant will deal a heavy blow to China's position in the global chip supply chain, and to Beijing's hope of luring South Korean entities to alleviate the damage brought on by the US sanctions.
The fab, which is the largest foreign investment project in its province, is crucial for the global electronics industry as it accounts for nearly half of the chipmaker's DRAM chip output and 15% of the total global production.
Source credit: https://www.scmp.com/tech/tech-war/article/3197331/tech-war-sk-hynix-executive-says-korean-chip-maker-may-sell-china-fab-under-extreme-us-pressure?module=perpetual_scroll_0&pgtype=article&campaign=3197331