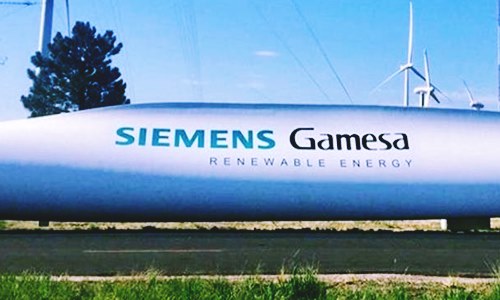 The center will focus on developing AI and machine learning technologies, further increasing the region's employment
Siemens AG's renewable energy arm, SiemensGamesa RenewableEnergy(SGRE) has recently inaugurated a new R&D (research and development) center in Bengaluru, India.
As per an official statement, SGRE said that the center will be one of the three global R&D hubs for the company, followed by the two inDenmark and Spain. The center will serve global engineering andtechnologydemands, pertaining to software and design engineering for onshore and offshore wind turbines, it said.
The company added that the Bengaluru R&D center will further concentrate on new-age technologies such as machine learningandartificial intelligence (AI), required for building SGRE's next-gen smart wind turbines.
SiemensGamesa currently engages a total of 500 employees, however with the new center the employment is expected to rise to 700 by the end of 2019, it added.
According to Business Line, Antonio De La Torre, CTO,SiemensGamesa, said that the company, using digitization positioned as a key strategy for growth globally, will developimpactful technologiesthat will help the firm create better value for its customers and the society.
Given the region's vast availability of talents and expertise in both mechanical and digital technologies, the company believes that the center will be pivotal in achieving its profound vision, he said.
For the record, Siemens Gamesa is a leading supplier of wind power solutions globally. As a key player in the renewable energy sector, SGRE has installed products and technology in over 90 countries, with a total capacity base of more than 84 GW, comprising around 25,000 employees.
Founded in 2017 by the merger of Siemens Gamesa and Wind Power, the company offers one of the largest product portfolios in the renewable sector, with both onshore and offshore technology as well as industry-leading service solutions.