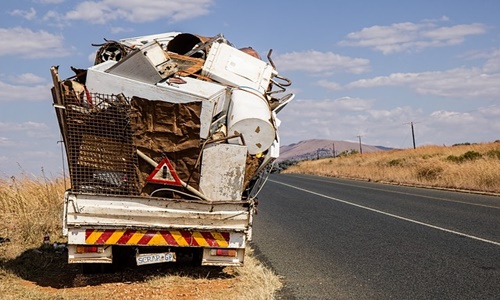 Hong Kong's first and only steel-rolling mill, Shiu Wing Steel, has reportedly stated that it will go back to its roots and produce recycled steel to fulfill the rising demand as China pushes toward achieving carbon-neutral goals in Hong Kong and the Greater Bay Area (GBA) development zone.
Dario Pong, the executive director at Shiu Wing, mentioned that it is planning to develop an electric-arc furnace at its Tuen Mun plant in Hong Kong for the production of 700,000 tons of recycled steel annually by 2025, as well as expand its presence in the GBA.
Apparently, the investment plan follows the decarbonization goals of China set out during the 2020 United Nations General Assembly, where it vowed to reach the peak in carbon emissions before 2030 and carbon neutrality by 2060.
Pong claimed that the company wants to restart its green steelmaking business as it sees a new emerging concept of green steel.
For the record, the 65-year-old company is a major supplier in Hong Kong for reinforced bars, having over 30% market share.
As of now, it imports steel billet from overseas and converts them into various steel items for the construction sector.
Pong mentioned that the steel industry, which is a high-pollution and energy-consumption industry, needs to quicken its green transformation, with the climate crisis presenting an important opportunity for doing so.
Under its five-year plan until 2025, China will further work on optimizing construction materials, petrochemical, as well as steel and non-ferrous metals, with downstream firms, also encouraged to utilize upgraded steel products that are more durable and recyclable.
Apparently, recycling steel will lead to a substantial reduction in carbon emissions, usage of iron ore, and major energy savings, according to AI-powered market intelligence platform ReportLinker.
Sources further reveal that Shiu Wing will become the new green steel production giant in the GBA as none of the mainland cities in the area has steel-making facilities.
Pong commented that with decarbonization, the company will be able to build a circular economy.
Source credit: https://www.scmp.com/business/china-business/article/3199444/shiu-wing-hong-kongs-sole-steelmaker-eyes-return-green-roots-chinas-carbon-neutral-goals-create-new