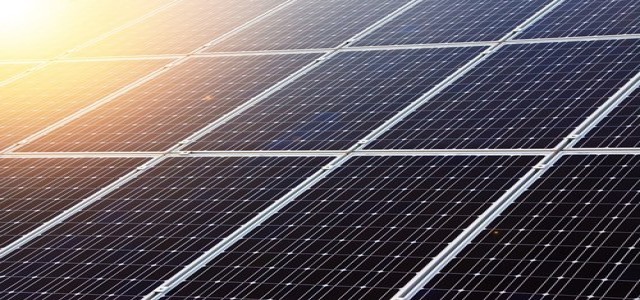 With technological advancements and mergers spreading across the world, existing partners Sharp Energy Solutions Europe and Coremosa Energías Renovables have reportedly declared the expansion of their partnership, with two photovoltaic ventures in Zaragoza.
As per credible sources, the partnership between the two firms began in 2006 to work together on projects like C&I segments and free field in Spain with the latest projects being systems of 0.5MW in Paracuellos de Jiloca and 1MW in Calatayud. During the project, the panels on board will be Sharp's NU-JD445 model along with Coremosa, the owner, developer and investor.
Originating from the Spanish Coremosa Group, Coremosa Energías Renovables is apparently the installer and developer of grid-connected photovoltaic plants. The main strength of the firm is in the public-law project development services which includes guarding rights to use building land, on-site communications and planning permissions.
The NU-JD445 module has been created specifically for rooftop fittings and free-field installations with an efficiency of 20.1% along with suitability for voltage up to 1500V. The module promises solid performance at high temperatures owing to a low temperature coefficient of -0.237% / °C.
Celia Alcaraz, Account Manager for Sales in Portugal, Spain and Southern France at Sharp commented that the planned course predicts the expansion of C&I projects and free field in Coremosa region beyond the area of Zaragoza.
Alcaraz further stated that by working with the Coremosa Group, they benefit from the advantages that Sharp as a panel supplier offers, like technical consultancy for the modules and direct access to production capacity and many others.
Ángel Modrego Muñoz, General Manager at Coremosa mentioned that the Sharp modules offer quality of a visionary and historic brand. He further added that the guarantee and reliability that Sharp provides in the times of major changes and uncertainty in the market is important to Coremosa's business.
Ángel added that with an experience of more than 60 years and 15-year product and 25-year performance guarantee, Sharp meets the firm's high expectations as a module supplier.
Source credit:- https://www.pv-tech.org/industry-updates/sharp-and-coremosa-Energías -renovables-expand-partnership-with-new-free-field-project-in-spain/