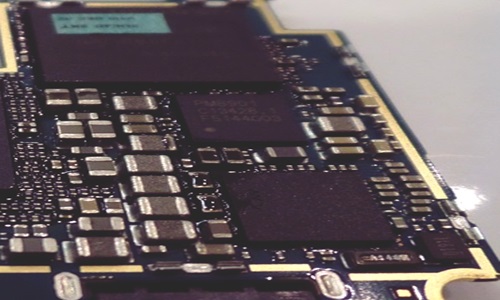 ON Semiconductor has reportedly introduced the RSL10 Sensor Development Kit that would assist engineering teams with an all-inclusive platform for developing IoT applications with advanced smart sensor technology. As per trusted sources, the platform would be aided by the lowest power Bluetooth Low Energy radio.
Reportedly, the RSL10 Sensor Development Kit gets with it the highly-unified RSL10 System-in-Package (RSL10 SIP) and a slew of high-grade ultra-low power sensors developed by Bosch Sensortec. The development kit includes a low noise digital microphone, a 64 kbit of EEPROM, three programmable push-button switches, and a user-programmable RGB LED.
Vice President of Marketing at Bosch Sensortec, Dr. Peter Weigand was reportedly quoted saying that the company is delighted to work with ON Semiconductor. The new RSL10 Sensor Development Kit is a small form-factor platform and contains the company's highly integrated BME680 environmental sensor to detect a wide range of gases for air quality applications, along with the BHI160 smart sensor and BMM150 geomagnetic sensor for high accuracy motion sensing, Weigand further added.
Sources familiar with the development claim that the new platform offers environmental monitoring, including temperature, relative humidity, pressure, Volatile Organic Compounds (VOC), and ambient light, along with 9 degrees of freedom (DoF) detection.
According to a press release issued by ON Semiconductor, developers can connect to the RSL10 Sensor Development Kit by using the RSL10 Sense and Control mobile application.
Head of IoT at ON Semiconductor, Wiren Perera reportedly commented that the RSL10 Sensor Development Kit would set the benchmark for Bluetooth-enabled, ultra-low-power smart sensor design. ON Semiconductor is excited to have the support of Bosch Sensortec to introduce the RSL10 Sensor Development Kit to the market, Perera further added.
As per reliable sources, the app also supports several commercial cloud solutions for uploading sensor information.