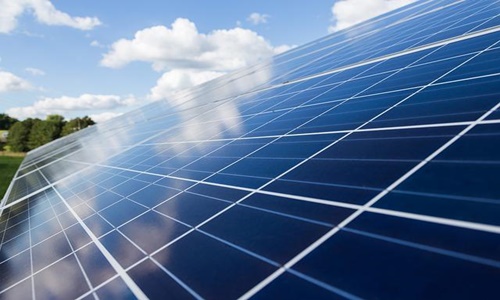 French energy management company Schneider Electric SE has reportedly unveiled two solar power solutions, Homaya Pro and Mobiya Original, for communities that lack energy access.
The new solar power products are developed to withstand long-term usage for various power requirements. These solutions expand the company's product and solution portfolio which intends to help attain the 2030 target of universal energy access set by the United Nations.
As per the World Bank, around 733 million people across the world are still devoid of electricity. In addition, more than 568 million people lack access to electricity in the continent of Africa, making it the least electrified region in the world.
Commenting on this launch, Schneider Electric's Country President for East Africa, Carol Koech, has expressed that the company, in compliance with the Sustainable Development Goals of the United Nations, is dedicated to asserting a significant impact on its stakeholders, especially in terms of addressing social inequality and climate change.
Koech added that Schneider's energy-efficient solutions and products are designed to assist communities that reside in places with unreliable or non-existent electric grids.
Notably, the new solar-hybrid inverter, Homaya Pro, converts DC electricity to AC electricity for connecting to a grid or use in standalone power systems. The solutions, with capacities ranging from 3-KW, 4-KW, or 6-KW, can fulfill the energy requirements of a small business or a household.
On the other hand, the Mobiya Original solar lantern offers users reliable, safe, and clean energy for USB charging and lighting applications. This upgraded version, based on the waterproof and durable Mobiya Original lantern, integrates new design improvements and features to ensure ease of use and handling.
The unveiling of the solar power products coincided with the ARE (Alliance for Rural Electricity)'s Energy Access Investment Forum 2022 in Tanzania. Representatives from the private and public sectors met in this business and political exchange event as part of the current active support to build a sustainable energy future.
Source credit:
https://www.businesswire.com/news/home/20220704005004/en/Schneider-Electric-Releases-Solar-Solutions-That-Provide-Clean-Power-to-Communities-With-Limited-Access-to-Energy