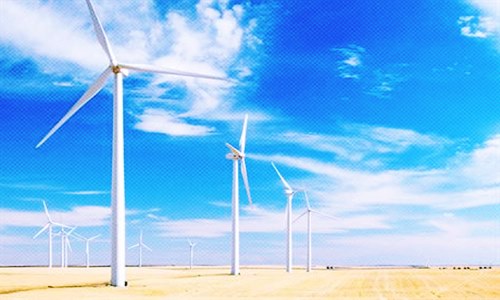 The Renewable Energy Project Development Office (Repdo) of Saudi Arabia on Monday opened four bids it had received for its first 400MW wind farm project. As per the reports, the $500 million wind farm is planned at Dumat Al Jandal in the northern Al Jouf region.
On December 18, the project will be awarded under a 20-year power purchase agreement with the SPPC (Saudi Power Procurement Company), once the bid assessment is completed.
Khalid Al Falih, Minister of Energy for Saudi Arabia said this is the first utility-level wind energy project for the Kingdom and will add value to their industrial diversification strategy. He added that the scheme would connect to the northern electricity grid an enable power supply to 70,000 households in the kingdom.
Repdo revealed that the four pre-qualified firms for this bid are Saudi Arabia's Acwa Power, Engie and EDF Energies Nouvelles from France along with Italy's Enel Green Power. They had submitted their bids earlier this year and the bids remained sealed till the opening ceremony on Monday. Bids ranged between 7.99 to 12.71 halalas/KWh which translates to 2.13 to 3.39 US cents/KWh. The bid opening results do not indicate ranking of the bidders, their compliance with the proposal requirements of the project determine the outcome of the bidding, it added.
Saudi Arabia, the world's largest oil exporter which greatly depends on crude to generate power, has set a momentous target of adding 9.5 GW renewable energy by 2023 while it continues to export crude globally. This year itself, 3.25 GW of solar energy & 800 MW of wind energy capacity is anticipated to be tendered by the energy ministry's renewables office.
Pre-development studies at Dumat Al Jandal for the wind energy project showed a promising mixture of Class II & Class III wind capabilities and on an average, the wind farm will generate around 1.4 TWh of energy annually, claim sources.