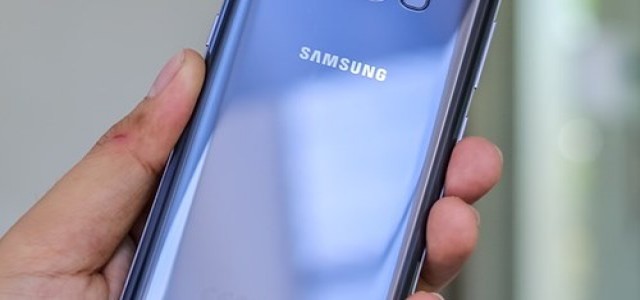 Samsung, a South Korean multinational conglomerate, has recently announced a 2nd gen folding smartphone as well as other new gadgetry. The new launches have been targeted to jump-start its sales and efficiently recover from its severely impacted business by the COVID-19 pandemic.
The latest product lineup has been unveiled at the 'Galaxy Unpacked' event to enhance the remote working and educational trends amid the pandemic.
As per the statement made by T.M. Roh, the mobile communications president of Samsung Electronics, the latest mission can significantly help customers gain new ways of connecting and efficiently completing their tasks while working from home. The company has launched its 2 versions of the oversized smartphone, namely the Galaxy Note20 Ultra & Galaxy Note20, ergonomic wireless earbuds known as Galaxy Buds Live, Galaxy Watch3 smartwatch, as well as upgraded tablets namely Tab S7 and S7+.
In the Q2 of 2020, the sales of the company's smartphone reportedly recorded a decline of 29% on the Y-o-Y basis. Additionally, the total smartphone sales reduced by 16% in the same quarter, influenced by less consumer spending due to the economic crisis posed by the coronavirus outbreak.
The upcoming Galaxy Z Fold2 will offer an immersive viewing experience for users through its foldable feature. This smartphone was re-engineered by the company to ensure greater durability. The device features a 6.2-inch cover screen and a 7.6-inch main screen. In addition, its Galaxy Note20 will soon be made available in the United States at the price of $999.99. Microsoft and Samsung also have previously teamed up to synch the cloud gaming service, Xbox, to Samsung's mobile devices.
The recent launch follows the release of Apple's budget-priced smartphones, with Google offering an alternative to its high-end devices. The South Korean conglomerate is also aiming to compete with the popular smartwatch & wireless earbuds of Apple. Its Galaxy Watch3 will be available from 3rd September at $400, while Galaxy Buds Live will be sold at $170.
Source credit:
https://alkhaleejtoday.co/technology/5036936/Samsung-unveils-second-generation-folding-smartphone-to-rev-up-sales.html