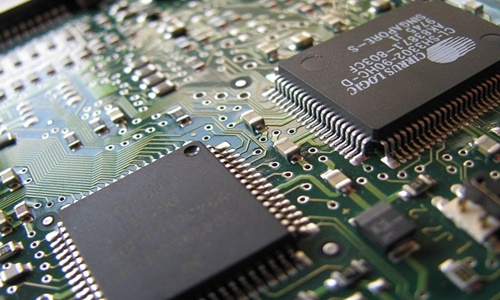 Sahasra Group Company, Sahasra Semiconductors Pvt. Ltd., is reportedly planning to invest close to USD 94 million (Rs 750 crore) to set up a memory chip assembly at Bhiwadi in Rajasthan.
Amrit Manwani, Managing Director and Chairman of Sahasra Semiconductors, stated that the company intends to invest USD 18.79 million (Rs 150 crore) this financial year to establish the ATMP (Assembly, Testing, Marking and Packaging) plant in Bhiwadi's Elcina manufacturing cluster.
Manwani noted that the facility is expected to be operational by the end of 2022. He added that the company will invest a further USD 75.21 million (Rs 600 crore) once it achieves revenue close to USD 37.61 million (Rs 300 crore).
Semiconductors are transformed into a product that can be sold at ATMP units. It is the next step after chips and wafers are made at a fabrication facility.
According to Manwani, Sahasra has already invested close to USD 7.52 million (Rs 60 crore) in the current fiscal year and will complete the investment of USD 9.4 million (Rs 75 crore) by March 2023. The remaining USD 9.4 million will be invested in 2023-24.
The company has primarily invested in purchasing equipment and establishing clean rooms for semiconductor packaging. It expects that the first set of equipment will leave this week from Singapore and arrive at its factory by mid-August.
Most of the equipment will reach the facility between August and September, with trial runs scheduled for November and commercialization to commence by December 2022.
The proposal of Sahasra Semiconductors to establish an ATMP unit has been accepted under the SPECS (Scheme for Promotion of Manufacturing of Electronic Components and Semiconductors) of production-related incentives.
With this move, Sahasra will be the first company to establish a memory chip assembly, packaging, and testing unit in India and will start selling locally-manufactured chips by December.
Source credit:
https://www.business-standard.com/article/companies/sahasra-semiconductors-plans-to-invest-rs-750-cr-to-set-up-memory-chip-unit-122072400312_1.html