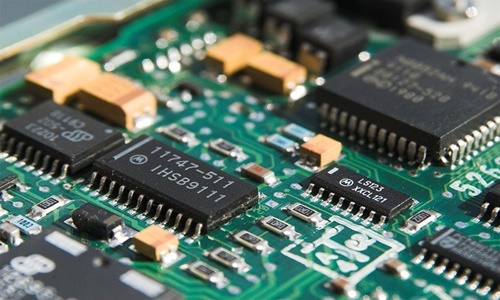 A survey conducted by the Korea Chamber of Commerce and Industry on semiconductor experts in South Korea has reportedly revealed that the country's chip manufacturing industry is experiencing the worst crisis in a decade.
24 of the 30 chip experts that took part in the survey, responded that the country is facing a threat either as severe as or even more serious than the Chinese chipmaker's onslaught into the memory chip business in 2016 or the U.S.-Chins trade war of 2019.
13 of them considered South Korea's situation even worse than the two incidents, while 11 stated that the country's current threat is as grave.
This warning comes after tech major Apple approved the Chinese firm Yangtze Memory Technologies as a merchandizer of 3D NAND flash memory chips for its latest flagship mobile, iPhone 14, starting later this month. This development might pose a risk to South Korean chip majors like SK hynix and Samsung Electronics.
Chinese organizations have been raising concerns over a domestic chip industry downturn that may continue for over 2 years. This is mainly due to industrywide price cuts, memory chip oversupply, and a decline in monthly chip exports, last month in over 26 months, along with growing competition from Chinese companies.
According to the KCCI survey, around 60% of experts believe that the crisis will likely go on for the next two years, at least.
Prof Burm Jin-wook, Electronic Engineering, Sogang University, commented that uncertainties in the South Korean chip industry in the past were mainly short-lived as issues arose from regular chip-down cycles and transient external challenges.
He added that increasing global competition in the semiconductor supply chain does not show signs of subsiding. Alongside, the fear that Chinese firms are evolving rapidly, chipmakers in the country are becoming more nervous than ever.
Only 1 expert in the survey responded that South Korean chipmakers are facing a crisis.
Source credit: https://asianews.network/4-of-5-chip-experts-say-korea-faces-worst-crisis-in-decade/