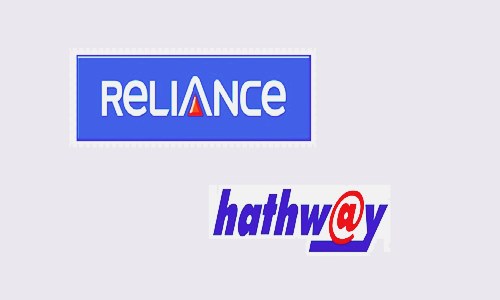 Reliance Industries, the renowned Indian conglomerate, has reportedly made plans to purchase India's cable service behemoth, Hathway Cable & Datacom, with an aim to expedite the launch of its high-speed home-based broadband service - GigaFiber.
According to sources familiar with the matter, the proposed deal is in its exploratory phase as of now, and nothing can be stated regarding whether or not it will be concluded. However, RIL is putting in all efforts to make it happen. The deal would be valued at nearly Rs. 2500 crores.
Reportedly, this is not the first incidence when RIL is eyeing the acquisition of a cable TV service operator. Last year RIL was engaged in advanced talks with DEN Networks eyeing its acquisition, however, the deal did not materialize, post which RIL management had gone solo on the GigaFiber launch under the Reliance Jio Infocomm sub-unit.
According to a source close to the matter, Jio keeps various business plans in the pipeline at any given point of time. Apparently, the prior idea was to buy a huge MSO and a few small ones, as the company has strategized how to use the current MSO infrastructure to deliver broadband and video services.
According to industry experts, RIL's purchase of Hathway would kickstart its broadband plans by bringing in over 11 M digital cable TV subscribers & 800000 broadband users, with over 90 percent of them using high-speed services.
Reportedly, the promoters of Hathway are all set to infuse Rs 350 crore in the business over the next 18 months.
Rajan Gupta, Managing Director of Hathway, stated that the company raised 100-crore from its promoters in July this year, whereas another 100-crore tranche would be received by the end of August, and the rest of the 150 crores would be supplied by the March of 2020.
Hathway and RIL both have declined to comment on the matter.