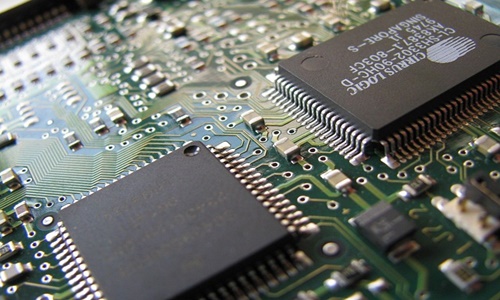 Japanese semiconductor manufacturer Renesas Electronics Corporation has reportedly formed a strategic partnership with Tejas Networks Ltd and Tata Motors Ltd, both Tata Group companies.
This move will help in designing, developing, and manufacturing the semiconductor solutions of Renesas for the upcoming and Indian markets.
Renesas has commented that these ventures extend the long-standing relationships of these companies as business and technology partners. This includes the recently declared NEVIC (Next-generation EV Innovation Center) joint founded by Tata Group's Tata Elxsi and Renesas in March 2022.
Renesas will collaborate with Tata Motors to expedite the development of connected and electric vehicles. Both parties will further seek a non-exclusive collaboration on upcoming technologies like the ADAS (Advanced Driver Assistance System).
On the other hand, Renesas will partner with Tejas for executing advanced wireless network solutions. This comprises designing and developing semiconductor solutions for RU (radio units) used in telecom networks from 4G to 5G.
Tata Group company Tata Consultancy Services Limited (TCS) and Renesas will collaborate by setting up a Joint System Solution Development Center in Bengaluru.
Tata Sons Chairman Natarajan Chandrasekaran pointed out that the organization seeks immense potential with Renesas in automotive electronics as well as existing and upcoming telecom networks. The partnership will expedite its footprint across India and the world.
Renesas CEO and President Hidetoshi Shibata remarked that the collaboration brings together two market-leading companies, thereby creating several ventures.
Shibata added that Tata and Renesas will fast-track the progress in advanced electronics and other applications for the Indian and upcoming markets.
In other news, Renesas partners with leading embedded speech solution provider Cyberon Corporation to deliver VUI (voice user interface) solutions for consumers using the entire RA MCU line of Renesas.
Customers of Renesas RA will now get complimentary access to the market-leading VUI toolchain of Cyberon, enabling it to include voice recognition for various endpoint applications.
Source credit:
https://www.moneycontrol.com/news/business/companies/japanese-renesas-partners-with-tata-motors-tejas-networks-for-semiconductors-solutions-8753131.html